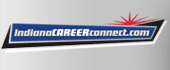 Job Information
SYNERGY HomeCare

Operations Support Staff member

in

Richmond

,

Indiana
Operations Support Staff member
Operations Support Staff member
Part-Time 20+ Hours M-F
Basic Function:
Along with the office manager, is responsible for daily office operations including client staffing activities. Responds to telephone inquiries from referral sources and staff shift requests with the most qualified caregivers for our clients.
Is responsible to be on call on a predetermined schedule of non-office hours for prospect/caregiver calls. Maintains client/caregiver records and staffing-related documents. Along with owners, hires new caregivers to fill the ongoing need for client staff.
RESPONSIBILITIES:
Along with the office manager/scheduling manager,Answers telephones and documents all client information with the objective of scheduling the home assessment.
Assigns staff to new clients by matching the appropriate caregiver to the individual needs of each client, while managing schedules and schedule changes.

Ability to develop a positive, friendly relationship with all referral sources and clients.

Ability to supervise all field staff, coaching when appropriate for tardiness, attire, and skill set improvement.

Ability to recruit caregivers, interview, conduct background investigations and check references for all potential employees.

Must be reliable and responsive in order to assist customers promptly. Ability to portray confidence and convey trust and empathy with a high degree of caring for all individuals.

Must clearly communicate and understand how to relate to clients, caregivers, and referral sources.

Works closely and communicates daily with internal staff and field staff such as the Client Care CoordinatorContributes to a professional office environment and promotes a positive image for the company.
REQUIREMENTS:
Exemplary phone skills/ability to communicate effectively

Willingness and ability to quickly resolve conflict

Ability to handle difficult situations with good judgment, a problem solver

Be flexible and possess personal integrity

Willingness to staff an uncovered shift in an emergency situation considered a plus
SPECIAL SKILLS:
Computer skills are required.

Must be able to learn and utilize comprehensive, proprietary staffing software to access client and employee data as needed.

Must be able to process timecards and learn "telephony" for automated timekeeping.
EXPERIENCE:
Prior office experience

Home care staffing experience a plus
EDUCATION/TRAINING:
Minimum High School Diploma or Equivalent

College degree a plus but not required

Health Care Education or related employment background a plus
Contact: [email protected]