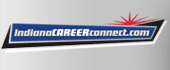 Job Information
Reid Health

Study Assistant

in

Richmond

,

Indiana
The Study Assistant (SA) will provide clerical support to the Clinical Research Coordinator (CRC) and the Principal Investigator (PI) by entering data into Case Report Forms (CRFs), by maintaining study binders, by collecting and maintaining source documents, by assisting in the fulfilment of study documentation queries by study sponsors and by assisting in the implementation of corrective plans in response to study sponsor audits.
+ + Provides clerical support for research projects using skills applicable to a general office environment.
Complete training and maintain certification for each research study per sponsor.

Complete and maintain International air transport association (IATA) certification.

Assist CRC with processing/shipping of laboratory specimens per study protocol.

Contact subjects by phone and complete phone visits/schedule upcoming appointments for research visits.

Assist CRC in preparing subject for study visits by checking vital signs, completing questionnaires, obtaining EKG, etc.

Entering study visit, medical diagnosis, concomitant medication and other medical information into an electric, internet based, case report form for each subject in a timely and accurate manner for multiple studies.

Tracking essential documents and certifications for study personnel and maintaining current copies in regulatory binders.

Assist CRC in responding to documentation queries for multiple studies.

Assists the PI with accurate and timely reporting of project data as required to sponsor or regulatory agencies.

Inventory and order materials as needed per study protocol.

Assist CRC in monitoring visits with sponsors and following up on action items noted during these visits.

Cooperates with all compliance and monitoring efforts related to clinical research and reports instances of noncompliance to the appropriate superior.

Performs all duties respectful of confidentiality and safety of all patients, employees, and sponsors.
Education Required: High School Diploma
Education Preferred: 3-5 years medical field experience compatible with functioning in a professional office environment. Medical terminology training.
Experience Required: Computer skills including basic familiarity with Microsoft Word and Excel, and web browsers.
Experience Preferred: Experience working in a medical office/facility.
Day shift. 40 hours weekly. 8:00a-5:00p.
Requisition ID: 2020-6855
Street: 1100 Reid Parkway