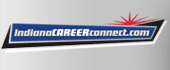 Job Information
Kratos Defense & Security Solutions, Inc.

Military Training Systems Analyst-Shipboarding Engineering

in

Riyadh

,

Indiana
Job Descriptions:
Provides subject matter expertise for curriculum development.

Participates in the development of military training courseware.

Conducts research and identifies key training elements to meet learning objectives.

Reviews training planning data to include: resource requirements (manpower, personnel, and training); follow on training recommendations including justification and impact; the training considerations that form the basis for functional characteristics of the instructional delivery system; and functional characteristics requirements.

Performs analyses to ensure identification and validation of training requirements, documents results of analyses, and ensures recommended alternative training strategies.

Identify and utilize source documentation to develop curriculum that provides the best reflection of current and potential equipment, personnel, and technology.

Identify critical learning objectives, based upon knowledge and reference exploration.

Analyze current courseware and curriculum and determine compatibility with current primary warfare and service support training objectives.

Prepare and deliver reports, studies, briefings, or point papers containing findings/results and recommendations for achieving training objectives.

Modify, maintain and refresh training courseware and curriculum as necessary to ensure training and education courses meet overall training objectives.
Required Experience:
US Navy experience:

Naval Officer (O1-O3 or LDO/CWO) or Enlisted (E-5 to E-9) with at least 5 years' experience in Shipboard Engineering.

Instructor with a US Navy Learning Center

Experience with NAVEDTRA 130B curriculum products (TTP, CTTL/COI, TCCD, and Course Materials)

Education:

Bachelor's Degree and up to 5 years practical experience in the US Navy with Shipboard Engineering operations. 5 years of additional directly related US Navy Shipboard Engineering experience can be substituted for the Education Degree requirement for a total of 10 years of experience.

Personal Skills:

Requires limited to no supervisor to meet deadlines. Works equally well alone or with a team.

Excellent writing, communication, and analytical skills.

Experience working in a focused, dynamic, fast-paced team environment with accountable deadlines.

Demonstrated ability in Microsoft Word, Excel, and PowerPoint

Strong oral and written communication skills

No clearance is required.

The work will require residency in Saudi Arabia.

Desirable skills or experience:

US Navy Master Training Specialist qualification.

Middle Eastern experience.

Experience with Lead, AIM, or CPM/LOM databases a plus
Keyword: US Navy training, SWO, LDO, CWO, Master Training Specialist, US Navy Instructor, NETC, ESWS, CSSC, EOOW, shipboard engineer, Machinist Mate.
From: Kratos Defense