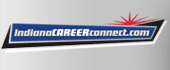 Job Information
Trane Technologies

AME Process Engineer - Fabrication

in

Rushville

,

Indiana
AME Process Engineer - Fabrication
Columbia SC 141 Killian Pkwy, Columbia, South Carolina, United States
4 additional locations
Waco TX 101 Apron Rd, Waco, Texas, United StatesClarksville TN Wilma Rudolph, Clarksville, Tennessee, United StatesUnited States, Indiana, IndianapolisRushville IN 1300 N Benjamin, Rushville, Indiana, United States
Global Integrated Supply Chain
Requisition # 2102485
Total Views 863
AtTrane Technologies® we Challenge Possible. Our brands – includingTrane®andThermo King® - create access to cooling and comfort in buildings and homes, transport and protect food and perishables, connect customers to elevated performance with less environmental impact, dramatically reduce energy demands and carbon emissions, and innovate with a better world in mind. We boldly challenge what's possible for a sustainable world.
Job Summary :
The Advanced Manufacturing Engineering Process Engineer develops and implements manufacturing solutions within the Trane Technologies Commercial HVAC & Supply business unit to support the business's safety, quality, productivity, capacity and customer satisfaction goals.
This position offers opportunities to leverage skills with fabrication, machine design, control systems and automation to deliver manufacturing process solutions at Commercial HVAC manufacturing sites. This role is preferred to sit at one of our manufacturing sites, but does have flexibility to work virtually if within the geographic regions of Columbia (SC), Clarksville (TN), Rushville (IN), or Waco (TX).
Responsibilities:
Develop manufacturing process solutions, including tooling and equipment specifications/requirements, business case, process and material flow, and control plans for manufacturing processes including sheet metal forming/stamping, copper/aluminum brazing, tube cutting/bending, automated/integrated fabrication lines, proprietary/custom-designed processes, assembly, and testing/inspection.

Collaborate closely withmanufacturing site engineering, product engineering, and machine builders/integratorsin the development of new and modified manufacturing processes.

Responsible for project communication and reporting in both formal and informal environments.

Coordinate and support multidisciplinary new technology and new product development processes.

Drive innovation to reduce product and manufacturing costs utilizing Lean, Six Sigma and 3P tools.
Qualifications:
BS Engineering or equivalent technical degree and work experience in fabrication and assembly processes

Five+ (5) years' experience with machine design, machine controls, and robotic solutions for fabrication and assembly processes

Two (2) years' experience with manufacturing process support

Lean Manufacturing experience preferred

Six Sigma Black Belt preferred

Proficient with spreadsheet, presentation software and typical computer applications

Proficient with 3D CAD/modeling software

Travel: This position supports multiple sites, and travel to vendors and manufacturing sites is required in order to support the position's core responsibilities. Estimated travel will be up to 30% depending on project and site requirements.
We offer competitive compensation and comprehensive benefits and programs that help our employees thrive in both their professional and personal lives. We are proud of our winning culture which is inclusive and respectful at its core. We share passion for serving customers, caring for others, and boldly challenging what's possible for a sustainable world.
We are committed to achieving workforce diversity reflective of our communities. We are an equal opportunity employer. All qualified applicants will receive consideration for employment without regard to race, color, religion, sex, sexual orientation, gender identify, national origin, pregnancy, age, marital status, disability, status as a protected veteran, or any legally protected status.
Trane Technologies