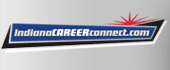 Job Information
Trane Technologies

Production Technician

in

Rushville

,

Indiana
Production Technician
Rushville IN 1300 N Benjamin, Rushville, Indiana, United States
Global Integrated Supply Chain
Requisition # 2101391
Total Views 2534
AtTrane Technologies® we Challenge Possible.Our brands – includingTrane®andThermo King® - create access to cooling and comfort in buildings and homes, transport and protect food and perishables, connect customers to elevated performance with less environmental impact, dramatically reduce energy demands and carbon emissions, and innovate with a better world in mind. We boldly challenge what's possible for a sustainable world.
Job Summary:
This position is responsible for safely perform highly repetitive work to strict quality standards.
Responsibilities:
Using power pneumatic and hand tools

Loading and unloading onto conveyors and carts

Hanging and unhanging parts

Brazing and soldering

Operating machines and presses

Operating fork trucks and hoists

Performing quality checks and tests

Use senses (see, hear, smell) to detect quality defects and unsafe conditions. Read and understand method sheets and assembly diagrams and follow written and oral directions

Perform repetitive progressive line assembly of parts and sub-assemblies on any line in the plant in accordance with predetermined DFT methods and sequences.

In accordance with company policy and the union contract, assemblers must also be able and willing to meet these essential job requirements:

Work any shift and work overtime as necessary to ensure that production demands are met.

Work multiple jobs both within and outside his/her assigned product area.

Use all required safety gear and equipment.

Comply with all established Plant rules and policies.

Maintain acceptable attendance records at all times.

Contribute in a positive manner to the work teams in his/her assigned work area
Qualifications:
To perform these tasks, assemblers with or without reasonable accommodation must be able to:
TaskOccasionallyFrequentlyConstantly
Waist to floor/floor to waist liftUp to 50 lbsUp to 35 lbs
Up to 20 lbs
Waist to shoulder level liftUp to 50 lbsUp to 35 lbsUp to 20 lbs
Above shoulder level liftUp to 40 lbsUp to 25 lbs
Up to 10 lbs
CarryingUp to 40 lbsUp to 25 lbsUp to 10 lbs
PushingUp to 35 lbsUp to 20 lbs
Up to 10 lbs
PullingUp to 35 lbsUp to 20 lbs
Up to 10 lbs
Occasionally = 0 – 33% of the time (1 – 100 repetitions or 0 – 2.6 hours)
Frequently = 33 – 66% of the time (100 – 500 repetitions or 2.6 hours – 5.3 hours)
Constantly = 66 – 100% of the time (500 + repetitions or 5.3 hours – 8 hours)
Repeated Movements
OccasionallyFrequentlyConstantly
Overhead Reaching X
Grip with hands and fingers X
Pinch with hands and fingers X
Standing X
SittingX
Bending X
Twisting X
Squatting X
StairsX
Repetitive foot activities X
Fine fingering
We offer competitive compensation and comprehensive benefits and programs that help our employees thrive in both their professional and personal lives. We are proud of our winning culture which is inclusive and respectful at its core. We share passion for serving customers, caring for others, and boldly challenging what's possible for a sustainable world.
We are committed to achieving workforce diversity reflective of our communities. We are an equal opportunity employer. All qualified applicants will receive consideration for employment without regard to race, color, religion, sex, sexual orientation, gender identify, national origin, pregnancy, age, marital status, disability, status as a protected veteran, or any legally protected status.
Trane Technologies