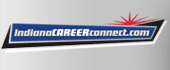 Job Information
Mercy Medical Center Clinton

TSLC_Dietitian - PACE_V81003

in

Saint Joseph PACE - Mishawaka

,

Indiana
Employment Type:
Full time
Shift:
Day Shift
Description:
POSITION PURPOSE
The primary purpose of your job position is to display comprehensive knowledge of clinical nutrition and therapeutic diets; complete participant nutritional assessments and reassessments as needed; obtain participant food preferences and adhere to dietary modifications; determine adequacy of current diet and supplements when necessary; conduct meal rounds and sanitation inspections; as well as providing nutritional education to participants, caregivers, and staff.
Disclaimer: The following statements are intended to describe the general nature and level of work assigned to this position. They are not intended to be construed as an exhaustive list of all responsibilities, duties and skills required of the individual in this position. Other duties may be assigned as deemed necessary or appropriate by management.
ESSENTIAL FUNCTIONS
Know, understand, incorporate, and demonstrate the Mission, Vision, Values and Guiding Behaviors of Trinity Health and Trinity Health PACE (TH PACE) in behaviors, practices, and decisions.

Consistently demonstrate (leads by example) TH PACE Values to all internal and external customers (participants, visitors, volunteers, and colleagues.) Create and maintain an atmosphere of warmth, propagating a calm environment throughout the office.

Execute assignments in a culture that is shared and collaborative across all divisions within TH PACE.

Reflects the skills knowledge and abilities serving in the role of a leader. Define and share a strategy and vision; align resources toward achievement of organization results; grow and sustain the organization; identify, lead, and embrace change.

Establish and/or maintain as a member of the leadership team a plan to achieve operating goals.

Promote and maintain collaborative relationships with managers, peers, direct reports and customers by effectively fostering a team environment, building consensus and resolving conflicts.

Maintain department budget, place orders for equipment and supplies as necessary. Identify financial vulnerabilities and make cost reduction recommendations as needed.

Evaluate, develop, mentor, coach, counsel and discipline department staff. Supports other personnel from other departments through coaching and mentoring to help achieve optimum standard of excellence. Addresses issues of concern through courageous conversation and notifies department manager of any interactions requiring attention.

Maintains a working knowledge of applicable Federal, State, and local laws and regulations, TH PACE Corporate Integrity Program, Code of Ethics, as well as other policies and procedures in order to ensure adherence in a manner that reflects honest, ethical and professional behavior.

In light of a disaster will know your disaster recovery, crisis management and business continuity plans and act within your role that is developed within the business continuity plan. Which may include working at another location, remotely from home, and maintaining constant contact with key personnel.

Attend and participate in scheduled training, in-service training, mandatory annual in-service training and educational classes as required/needed.

Conduct initial and annual comprehensive nutritional assessment on all participants. Coordinates with the interdisciplinary team to develop a comprehensive care plan for each participant.

Monitor monthly weights, medical diagnosis, drug nutrient interactions, reports changes to the interdisciplinary team and makes recommendations for changes to appropriate staff.

Perform initial and annual competencies on the Dietary Aide(s).

Oversee maintenance/cleanliness and orderliness of serving kitchen.

Act as a liaison with contracted meal service to ensure meals meet the needs of the PACE participants.

Provide education and training to health care professionals as needed.
MINIMUM QUALIFICATIONS
Bachelor's degree in food and nutrition, dietetics or a related field. Minimum one (1) year of documented experience working with frail or elderly population.

Must possess a comprehensive knowledge of clinical nutrition and therapeutic diets.

State of North Carolina - Must have Employee Medical Statement that meets the requirements of the Standards completed prior to beginning employment, signed within previous 12 months by an MD, NP or PA, indicating that the employee has no illness or health condition that would pose a risk to others and can perform the duties assigned in the job.

Must be action-oriented, have business acumen, manage conflict well, be customer focused, have high decision quality, flexibility to adapt to ongoing change and have organizational agility. Ability to work with minimal supervision and exercise independent judgment.

Possess interpersonal skills to drive collaboration, commitment and productivity when working with cross-functional teams, customers and end users. Must be comfortable functioning in a virtual, collaborative shared leadership environment.

Demonstrates superior written and verbal communication and presentation skills appropriate for audience comprehension. Well-developed communication skills, both written and oral, that may be used either in an on-site or virtual environment is required. Able to communicate effectively with individuals and groups representing diverse perspectives.

Comprehensive to expert proficiency with Microsoft product suite (MS Word, Excel, Power Point, etc.); basic knowledge and experience with electronic mail and calendaring system. Knowledge of systems necessary, experience preferred. Ability to type with speed and accuracy. Ability to use other software as required to perform the essential functions of the job.

Possesses a high degree of personal accountability, responsibility and independent decision making abilities with the skills to plan, organize, develop, implement and interpret programs, goals, objectives, policies and procedures of the organization in line with mission, vision, and philosophy of TH PACE.

Excellent organizational skills. Ability to perform multiple duties and functions related to daily operations and maintain excellent customer service skills. Ability to perform frequent detailed tasks and provide immediate service with frequent interruptions. Ability to change and be flexible with work priorities. Strong problem solving skills.

Ability to research, analyze and assimilate information from various on-site or virtual sources based on technical and experience based knowledge. Must exhibit critical thinking skills and possess the ability to prioritize workload.

Position may require 10% travel within the Centers geographic region.
PHYSICAL AND MENTAL REQUIRMENTS AND WORKING CONDITIONS
Must be able to adapt to frequently changing work parameters and adapt to work priorities that frequently change. Must be able to work on a variety of tasks/projects in physical or virtual environments that may be stressful with individuals having diverse personalities and work styles.

Must be able to see and hear or use prosthetics that will enable these senses to function adequately so that the requirements of this position can be fully met.

Primarily works inside with frequent kneeling, crouching, reaching, lifting, sitting, walking, bending and lifting. Must be able to push, pull, move and or lift a minimum of 20 pounds if applicable.
 Physical mobility that includes movement from place to place.
 Must be able to sit for long periods of time.
 Physical agility, that includes ability to maneuver body while in place.
 Dexterity of hands and fingers.
 Coordination, including eye-hand, hand-foot.
Must possess the above ability with or without the use of prosthetics that will enable adequate functionality so that the requirements of this position can be fully met.
Subject to exposure to noise, infectious waste, diseases, conditions, etc. including TB, HIV, HEP B viruses. May be subject to the handling of and exposure to hazardous chemicals.

Must be able to speak, read and write the English language in an understandable manner.

Must be able to relate to and work with ill, disabled, elderly, emotionally upset and at times hostile customers. Must possess the ability to deal tactfully with personnel, participants, family members, visitors, government agencies/personnel and the general public.

Must not pose a direct threat to the health or safety of other individuals in the work place.

Must be able to cope with the mental and emotional stress of the position. Must be able to comply with organizational policies and procedures.

Must be able to spend majority of work time utilizing a computer, monitor, and keyboard. Must be able to work with frequent interruptions and perform detailed tasks.

Must meet the general health requirements set forth by the policies of this organization, which include a medical and physical examination.

May be required to work beyond normal working hours, on weekends and other positions temporarily when necessary and may be subject to call back during emergency conditions. May be required to work on shifts other than those which originally hired.
Trinity Health's Commitment to Diversity and Inclusion
Trinity Health employs about 133,000 colleagues at dozens of hospitals and hundreds of health centers in 22 states. Because we serve diverse populations, our colleagues are trained to recognize the cultural beliefs, values, traditions, language preferences, and health practices of the communities that we serve and to apply that knowledge to produce positive health outcomes. We also recognize that each of us has a different way of thinking and perceiving our world and that these differences often lead to innovative solutions.
Trinity Health's dedication to diversity includes a unified workforce (through training and education, recruitment, retention and development), commitment and accountability, communication, community partnerships, and supplier diversity.
Trinity Health is one of the largest multi-institutional Catholic health care delivery systems in the nation, serving diverse communities that include more than 30 million people across 22 states. Trinity Health includes 94 hospitals, as well as 109 continuing care locations that include PACE programs, senior living facilities, and home care and hospice services. Its continuing care programs provide nearly 2.5 million visits annually.
Based in Livonia, Mich., and with annual operating revenues of $17.6 billion and assets of $24.7 billion, the organization returns $1.1 billion to its communities annually in the form of charity care and other community benefit programs. Trinity Health employs about 133,000 colleagues, including 7,800 employed physicians and clinicians.
Committed to those who are poor and underserved in its communities, Trinity Health is known for its focus on the country's aging population. As a single, unified ministry, the organization is the innovator of Senior Emergency Departments, the largest not-for-profit provider of home health care services — ranked by number of visits — in the nation, as well as the nation's leading provider of PACE (Program of All Inclusive Care for the Elderly) based on the number of available programs. For more information, visit www.trinity-health.org (http://www.trinity-health.org/) . You can also follow @TrinityHealthMI on Twitter.