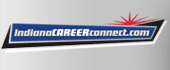 Job Information
CVS Health

Senior Manager Business Transformation Resource Planning

in

Scottsdale

,

Indiana
Job Description
As a Senior Manager for the business transformation team, you will lead and develop a team of internal consultants and project managers. Furthermore, you will provide strategic guidance to teams and project managers in ways that promote the company's culture as well as oversee the progress of all WFM (Workforce Management) projects and provide regular executive-level status updates. Some other critical components of this role include being responsible for providing program/project oversight, day-to-day management, leadership, direction and administration of all WFM projects across the full project lifecycle (team formation, planning, requirements, design, build, test, deployment, and warranty support) on medium to large size projects, as well as ensuring all managed projects fully comply with CVS Health PMO standards, approved business requirements, and time/cost commitments while maintaining the highest levels of business and user satisfaction. Also you develop efficient strategies and tactics and the goal is to ensure that all WFM projects deliver the desirable outcome to our organization. The ideal candidate will be an excellent leader, will have experience in managing staff of different disciplines to produce results and will have significant contact center and WFM experience.
Additional Responsibilities Include:
Lead, develop and ensure the best performance of your team

Ensure that all projects are delivered on time, within scope, within budget, and in full compliance of CVS Health PMO process and KPI requirements

Produce regular and thorough stakeholder communications

Assist project managers and consultants on the business transformation team in the definition and documentation of all project artifacts (scope, charter, plan, risk/issues, actions log, initiative sheets)

Manage resource availability, allocation and project financials

Ensure all relevant project managers and consultants are engaged to lead their projects through to completion

Manage changes to scope, schedule and cost in compliance with PMO process

Perform risk management assessment and ongoing review and mitigation

Work within scope of authority to resolve project issues escalating when necessary

Ability to work with business users, understand their needs, and translate such into final project deliverables
Required Qualifications
3 years or more of leadership experience

At least 3 years of leading continuous improvements, project management or strategic initiatives
Preferred Qualifications
Experience in contact center fundamentals including forecasting, scheduling and real time management

Knowledge of NICE WFM, Verint WFM, Avaya, ICM

Skill in program management design and operation

Strong management, team and stakeholder communication and conflict resolution skills

Experience working with multiple teams, delegating work and ensuring team efficiency

Demonstrated experience resolving complex business problems/issues/risks

Proven experience in fields of program and project management

Proficient with Microsoft Excel, Project, PowerPoint and Outlook

Past positions required acting a project lead and directing a team

Proven track record in meeting project milestones and leading multiple projects simultaneously
Education
Bachelor's degree from an accredited college is required
Business Overview
At CVS Health, we are joined in a common purpose: helping people on their path to better health. We are working to transform health care through innovations that make quality care more accessible, easier to use, less expensive and patient-focused. Working together and organizing around the individual, we are pioneering a new approach to total health that puts people at the heart.
We strive to promote and sustain a culture of diversity, inclusion and belonging every day. CVS Health is an equal opportunity and affirmative action employer. We do not discriminate in recruiting, hiring or promotion based on race, ethnicity, sex/gender, sexual orientation, gender identity or expression, age, disability or protected veteran status or on any other basis or characteristic prohibited by applicable federal, state, or local law. We proudly support and encourage people with military experience (active, veterans, reservists and National Guard) as well as military spouses to apply for CVS Health job opportunities.
CVS Health