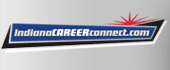 Job Information
Cummins Inc.

Mechanical Technical Support Specialist (MTSS) - 2nd Shift Seymour, Indiana

in

Seymour

,

Indiana
Mechanical Technical Support Specialist (MTSS) - 2nd Shift Seymour, Indiana
Description
The starting rate for this position is $23.00 - $25.50 an hour depending on previous experience and skills. In this role, you will make an impact in the following ways:
MTSS at Seymour are responsible for performing mechanical work in our engine test cells and build areas. Engines platforms worked on in this role primarily include QSK19 - QSK95. We work with both diesel and natural gas engines. Engine work will include engine teardown / review, component replacement, engine installation in test cells, in test cell engine repairs, and some fabrication work. Welding / fabrication experience is a plus as we do build a lot of our own brackets and plumbing. We frequently work with our engineering customers to resolve issues in the test cells so solid communication skills are a plus.
Prepares test articles for test, including initial build and final teardown. Responsible for installing instrumentation into test articles per relevant engineering standards.

Assists in testing in accordance with established test procedures and methodology.

Prepare test articles and associated fixtures, rigs, and equipment for testing.

Demonstrates an understanding of the function of test equipment and the contribution of the test equipment to the validity of test results.

Demonstrates knowledge of the functioning of the product under test to assess the contribution of the product to the validity of the test results.

Performs test stand installation, troubleshooting and setups and the upkeep and maintenance of laboratory equipment.

Performs other duties as required.
Qualifications
Education, Licenses, Certifications
High school diploma or certificate of completion of secondary education or equivalent experience to the extent such experience meets applicable regulations.
This position may require licensing for compliance with export controls or sanctions regulations.
Experience
Requires some work experience and intermediate level knowledge obtained through training or on-the-job experience.
This is a 2nd shift position with Seymour Lab Operations
Job ENGINEERING
Primary Location United States-Indiana-Columbus-US, IN, Seymour, Cummins Industrial Center
Job Type Experienced - Exempt / Office
Recruitment Job Type Office
Job Posting May 21, 2021, 6:25:36 AM
Unposting Date Ongoing
Req ID: 210002FD
Cummins Inc.