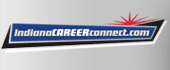 Job Information
Suburban Health Organization

Internal Medicine-Major Health Partners: 2344

in

Shelbyville

,

Indiana
Internal Medicine-Major Health Partners: 2344
Print
2344
Major Health Partners
Shelbyville, Indiana
Physician Recruitment Team
phone: (855) 505-3627docs@suburbanhealth.com
Internal Medicine, General
1:6
Quick Links
Major Health Partners

Visit Indy

Indianapolis named top 10 best places to practice medicine!

City of Shelbyville

Shelbyville Parks

Shelbyville Central Schools

Discover Shelby County
Overview
Internal Medicine physician needed for an established outpatient-only practice located in Shelbyville, Indiana. The position is full-time with light call coverage required for this friendly suburban/rural community. Flexible work schedules allow for a 4 or 5 day work week.
Hospital Description
Major Health Partners has become a forerunner of information technology, named one of the top 100 information system hospitals in the United States. Using the latest technology, doctors have more access to patient information, leading to better patient care. Over the years, Major Health Partners has provided the excellent health care and friendly service to the city of Shelbyville and surrounding areas, and through its hospital renovations and investments in information technology, it is ensuring years more of premier service.
Community Description
Shelbyville is a growing community of nearly 18,000. This community takes great pride in the fact that they have maintained a friendly "small town" atmosphere while at the same time, they have welcomed and enjoyed growth in the areas of industry, technology, and recreation. The city of Shelbyville offers safe neighborhoods, beautiful parks, unique shops and businesses. The future of Shelbyville is bright. Shelbyville is located roughly 22 miles southeast of Indianapolis. Shelby County covers 412.6 square miles and has total population of 44,114 (2006). Shelbyville is the largest city in the county and has a population of 18,063.
ShareThis