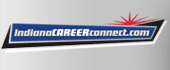 Job Information
Penske

Loss Prevention Senior Operations Supervisor (Supply Chain/Logistics)

in

Shelbyville

,

Indiana
Description:
Position Summary:
The Senior Operations Supervisor provides direction at a single location, leading staff to ensure customer requirements are achieved while meeting our Penske goals and objectives. Collaborate with location's Operation team, locations assigned associates and the Loss Prevention (LP) team to integrate loss prevention into the locations' strategies, activities, and decision making processes resulting in the prevention of loss related to property, assets, data, information, and product inventory while maintaining 100% compliance with all company policies. Assist operations manager with facility management.
Major Responsibilities:
Ensure strategies, policies, procedures, performance metrics and goals are implemented

Provide effective LP training

Perform site evaluations – validation of compliance with strategies, policies, procedures

Identify physical security vulnerabilities and make recommendations for improvement

Monitor Loss Prevention performance and ensure/assist with the development of corrective/improvement plans to address deficiencies

Ensure cycle counts and physical inventories are conducted properly and in accordance with the required frequency/schedule

Manage the relationship with several 3rd party security contractors

Manage the card access, CCTV, Fire and Burglary systems for the building

Resolve actual or potential security or loss breaches

Other projects and tasks as assigned by supervisor
Qualifications:
1-3 years loss prevention experience in the supply chain management industry – includes transportation, warehousing and inventory control

Bachelor's Degree; Industrial Security, Criminal Justice or related field preferred

Knowledge of basic security and loss prevention techniques

Proficiency with product inventory control technology and techniques

Knowledge of protective security devices and systems; alarms, closed circuit television systems, and automated access control systems

Effective communication skills, written and verbal

Effective team building skills

Analytical and problem solving skills

Proficiency with Microsoft Office Suite

WMS and ERP System Knowledge

Loss Prevention Qualified (LPQ)

Must be available to work some weekends

Regular, predictable, full attendance is an essential function of the job

Willingness to travel as necessary, work the required schedule, work at the specific location required, complete Penske employment application, submit to a background investigation (to include past employment, education, and criminal history) and drug screening required.

Representative of those that must be met by an associate to successfully perform the essential functions of this job. Reasonable accommodations may be made to enable individuals with disabilities to perform the essential functions.

The associate will be required to: read; communicate verbally and/or in written form; remember and analyze certain information; and remember and understand certain instructions or guidelines.

While performing the duties of this job, the associate may be required to stand, walk, and sit. The associate is frequently required to use hands to touch, handle, and feel, and to reach with hands and arms. The associate must be able to occasionally lift and/or move up to 25lbs/12kg.
Specific vision abilities required by this job include close vision, distance vision, peripheral vision, depth perception and the ability to adjust focus.
Penske is an Equal Opportunity Employer.
About Penske Logistics
Penske Logistics is a wholly owned subsidiary of Penske Truck Leasing. With operations in North America, South America, Europe and Asia, Penske Logistics provides supply chain management and logistics services to leading companies around the world. Penske Logistics delivers value through its design, planning and execution in transportation, warehousing and freight management. Visit www.PenskeLogistics.com to learn more.
Work Locations: 4301 N 125 W Shelbyville, IN 46176
Primary Location: United States-Indiana-Shelbyville
Zip: 46176
Job: Logistics/Supply Chain
Penske (Oracle) Job Name: Logistics/Supply Chain
Req ID: 2102031
Penske