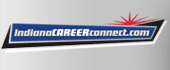 Job Information
Cornerstone Building Brands

Production Technician

in

Shelbyville

,

Indiana
Production Technician
Shelbyville, IN 46176, USA Req #10961
Tuesday, April 27, 2021
Cornerstone Building Brands is the largest manufacturer of exterior building products in North America. Our comprehensive portfolio spans the breadth of the residential and commercial markets, while our expansive footprint enables us to serve customers and communities across North America. Our relentless focus on excellence combined with our ongoing commitment to innovation and R&D has driven us to become the #1 manufacturer of windows, vinyl siding, insulated metal panels, metal roofing and wall systems, and metal accessories. We believe every building we create, and every part of that building, positively contributes to communities where people live, work and play.
Summary
We are currently seeking a Manufacturing Technician at our Shelbyville, Indiana location. The general purpose of this position is to assist in the daily operation of the Panel Line department.
Education and Experience
High School diploma or equivalent (GED)

Knowledge, Skills, and Abilities

Ability to read and comprehend simple instructions, short correspondence, and memos.

Ability to write routine reports and correspondence.

Ability to add, subtract, multiply, and divide in all units of measure, using whole numbers, common fractions, and decimals.

Ability to apply common sense understanding to carry out simple one or two step instructions. Ability to deal with standardized situations with only occasional or no variables.

While performing the duties of this job, the employee is regularly required to stand; walk; use hands to finger, handle, or feel; reach with hands and arms; and talk or hear.

The employee is occasionally required to sit or stoop, kneel, crouch, or crawl. The employee must regularly lift and/or move up to 50 pounds.

Specific vision abilities required by this job include close vision and distance vision.

Ability to read a tape measure.

Ability to work overtime and on weekends

Ability to work individually and as a team.

Essential Duties and Responsibilities

Maintain samples inventory

Request prime panels from production to be used as samples

Cut panels down using a bandsaw

Prepare samples

Pack and clean

Clean and box samples

Reorder supplies

Test Steel samples in the Lab (Infrequent)

Test compression and tensile samples in the lab (Infrequent)

Provide break and lunch support to production L5 and L8 (Infrequent)

Benefits Offered

Share in the Rewards for our Performance: Quarterly Gainsharing Bonus based on the performance of our plant

Recharge: 11 Company paid Holidays, Paid Sick and vacation time

Save for the future: 401k with Company Match

Continue to learn and grow: Tuition Reimbursement, Company Training to improve your skills

Be well: Medical, Dental, Vision, Wellness programs, Employee Assistance Program, Flexible Spending Account.

Short and Long-Term disability

Cornerstone Building Brands is an equal opportunity employer and does not discriminate against any employee or applicant for employment because of age, race, religion, color, protected veteran status, disability, sex, gender identity, sexual orientation or national origin.
Recruitment Fraud
We have been made aware of multiple scams whereby unauthorized individuals are using Cornerstone Building Brand's name and logo to solicit potential job-seekers for employment. In some cases, job-seekers are being contacted directly, both by phone and e-mail. In other instances, these unauthorized individuals are placing advertisements for fake positions with both legitimate websites and fabricated ones. These individuals are typically promising high-paying jobs with the requirement that the job-seeker send money to pay for things such as visa applications or processing fees. Please be advised that Cornerstone Building Brands will never ask potential job-seekers for any sort of advance payment or bank account information as part of the recruiting or hiring process.
Other details
Job Family Manufacturing

Pay Type Hourly

Travel Required No

Required Education High School
Apply Now
Shelbyville, IN 46176, USA