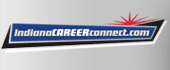 Job Information
Suburban Health Organization

Family Medicine-Riverview Health: 2478

in

Sheridan

,

Indiana
Family Medicine-Riverview Health: 2478
Print
2478
Riverview Health
Sheridan, Indiana
Lauren Carrell
Laurenc@suburbanhealth.com
Family Medicine, General
Internal Medicine, General
Quick Links

Town of Sheridan

Sheridan Community Schools

Sheridan Parks & Recreation

Sheridan Chamber of Commerce

Riverview Health

Visity Indy

Indianapolis named top 10 best places to practice medicine!
Overview
Riverview Health is adding a part-time Family Medicine physician to join an established practice. Also open to Internal Medicine physicians.
Part-time is ideal, but if needed full-time, the ability to split time between two offices is an option.
Established patient base, walk-in ready. 100% outpatient opportunity.
Open to recent graduate or practicing physician.
Employed opportunity.
Excellent schools and amenities close by.
Hospital Description
Riverview Health is located in the heart of Hamilton County, Indiana, just 15 minutes north of Indianapolis. The 156-bed county-owned hospital brings big-city services to the doorsteps of area residents and employers. Our medical staff is comprised of 350 physicians, in 35 medical specialties, who are recognized for clinical and service excellence. Riverview Health offers primary care and specialty physicians throughout Hamilton County and in adjacent communities. Riverview Health is one of the largest employers in Hamilton County, employing over 1350 full-time equivalent employees, thus having an enormous impact on the community's economy. The hospital is owned by the county and receives no tax dollars for operating expenses.
Community Description
The northwest corner, gateway into Hamilton County, is a treasure chest of heritage and culture, much symbolized by Boxley Cabin. The entire Sheridan community stretches south from this storied national landmark — a log cabin that once gave safe harbor for westward bound pioneers. It now stands to gift this charming town of 3,000 with a sense of place and distinct mission. From this crest arising on the Indiana prairie, the structurepresides over quaint Main Street ...serving as a retreat to remind all of local values for education, shared vision and values for good work and the long history of businesses marking progress in our town. Sheridan rests upon such high points in the mixed landscape of manufacturing, farms and fields, a community that richly celebrates each day as an opportunity and reminds all of the qualities that truly define Americana now and for the future.
ShareThis