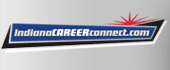 Job Information
CTG

ECLINICALWORKS AMBULATORY ANALYST

in

South Bend

,

Indiana
ECLINICALWORKS AMBULATORY ANALYST
United States
New
Healthcare IT
Apr 07, 2021Post Date
21201539Requisition #
Apply for JobShare this JobSign Up for Job Alerts
CTG is seeking a part-time, remote eClinicalWorks (eCW) Ambulatory Analyst for a support opportunity through July 2021.
Job responsibilities will include:
Provide Support Services for eClinicalWorks, Dragon and other applications used by providers and clinics

Perform onsite training and new provider orientation for providers and staff as needed.

Answer "how to" questions regarding use of the applications

Complete new user and provider provisioning

Implement eCW in new practices or providers as requested.

Drive to the various clinics and practices for onsite training and support

Troubleshoot user errors and provide timely and high quality customer service

Conduct root cause analysis and implement fixes to reduce future errors

ocument issues and solutions

Participate in the day to day tracking and follow-up on issues and questions of daily operations.

Validate and support systems testing efforts

Work with client users and functional teams as needed

Utilize the ChangeGear ticket management system to track issue status and work volume

Participate in a 24/7 after hours on call rotation
Requirements:
5+ years experience working with Ambulatory sites supporting eClinicalWorks and Dragon.

Extensive knowledge of Ambulatory workflows

Able to explain system usage to physicians and other clinicians

Consistent efforts to deliver quality solutions as per agreed scope.

Customer focus and close alignment with the customers' business objectives.

Ensure efforts to continually improve domain knowledge.

Ensure the quality of the deliverables as per the defined defects standards

Document issues with resolutions and share with team members to improve team productivity.

Take complete ownership for the assigned task and provide timely updates on the progress of the project / task to all stakeholders.

Adherence to the defined standards.

Takes initiative and drives to bring issues to logical conclusion; demonstrate a proactive approach

Identify, coordinate and communicate issues, requirements and status related to application functionality with other team members and software vendors.
Please apply online or for immediate assistance, please send your resume to Holly.Christian@CTG.com
CTG is a leading provider of digital transformation solutions and services that accelerate clients' project momentum and achievement of their desired IT and business outcomes. Our vision is to be an indispensable partner to our clients and the preferred career destination for digital and technology experts. CTG has operations in North America, South America, Western Europe, and India. For more information, visit www.ctg.com.
Our culture is a direct result of the people who work at CTG, the values we hold, and the actions we take. In other words, our people are the culture. It's a living, breathing thing that is renewed every day through the ways we engage with each other, our clients, and our communities. Part of our mission is to cultivate a workplace that attracts and develops the best people, reflected by our recognition as a Great Place to Work-certified company across many of our global operations.
CTG will consider for employment all qualified applicants including those with criminal histories in a manner consistent with the requirements of all applicable local, state, and federal laws.
CTG is an Equal Opportunity and Affirmative Action Employer. CTG will assure equal opportunity and consideration to all applicants and employees in recruitment, selection, placement, training, benefits, compensation, promotion, transfer, and release of individuals without regard to race, creed, religion, color, national origin, sex, sexual orientation, gender identity and gender expression, age, disability, marital or veteran status, citizenship status, or any other discriminatory factors as required by law. Our Affirmative Action program serves to promote occupational equality and diversity through good faith efforts. CTG is fully committed to promoting employment opportunities for members of protected classes.
Additional Information
Job Function: Healthcare & Hospital Implementations

Education Level: Other

Work Remote: Yes

Travel: No
CTG