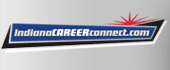 Job Information
Honeywell

Engineering Program Manager

in

South Bend

,

Indiana
The future is what you make it.
When you join Honeywell, you become a member of our global team of thinkers, innovators, dreamers and doers who make the things that make the future.
That means changing the way we fly, fueling jets in an eco-friendly way, keeping buildings intelligent and safe and even making it possible to breathe on Mars.
Working at Honeywell isn't just about developing cool things. That's why all of our employees enjoy access to dynamic career opportunities across different fields and industries.
Why Honeywell?
Honeywell changes the way the world works.
For more than 130 years, we've solved the toughest customer challenges through a rare combination of our industrial expertise and our innovations in ground breaking software and technology, and industry-leading automation.
This perfection is built on a foundation of inclusion, diversity and driving a performance culture that values integrity and ethics.
Are you ready to help us make the future?
Lead, develop and motivate a talented engineering team responsible for the development of Honeywell's Compliance Data Management team that consists of both Certification Office and Data and Documentation Management departments. You will leverage your technical experience and skills to guide your team in the investigation and solution of challenging technical problems. You will use your leadership abilities to motivate and energize teams that are designing new or modifying existing products, parts, or processes while using advanced standards, methodologies, and tools. By collaborating with customers and broader engineering teams, you will balance team workload and drive exceptional team performance with high impact for the business.
Key Responsibilities
Employee development & Talent management

Drive organizational change by implementing improved processes and tools

Workload Planning and Milestone Adherence

Partner with customers to ensure their requirements and expectations are met

Strategy development
Travel may be required within US and/ or International- 10%
YOU MUST HAVE
Bachelors Degree in Engineering

5+ years engineering managerial with direct reports experience

Due to export control regulations, this position requires US citizenship status
WE VALUE
Demonstrated leadership experience in coordinating and overseeing entry to senior level professionals

Proven track of leading teams to successful project delivery

Track record of improving team performance and work practice through team coaching

Competence to convey subtle or complex messages clearly, as appropriate for the topic and audience

Ability to consistently make timely decisions and balancing systematic analysis with decisiveness, even in the face of complexity

Solid knowledge of specific product and process technologies or broad knowledge of multiple product and process technologies

Individuals who are self-motivated and able to work with little supervision, who consistently take the initiative to get things done
Honeywell is an equal opportunity employer. Qualified applicants will be considered without regard to age, race, creed, color, national origin, ancestry, marital status, affectional or sexual orientation, gender identity or expression, disability, nationality, sex, religion, or veteran status.
Honeywell