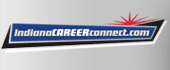 Job Information
Goodwill Industries of Michiana, Inc.

Industrial Services E-Commerce Processor (Full Time 40 hrs)

in

South Bend

,

Indiana
Industrial Services E-Commerce Processor (Full Time 40 hrs) - South Bend, IN
Industrial Services E-Commerce Processor (Full Time 40 hrs)
15-Dec-2020 to 12-Feb-2021 (EST)

South Bend, IN, USA

$8.75

Hourly

Full Time
Vacation, Holiday, Store Discount, Insurance Options and Retirement Savings Options
JOB OBJECTIVE:
Responsible for accepting donations and sorting, scanning into software, photographing, listing, shelving and shipping items that are to be placed for sale in an online store.
ESSENTIAL JOB FUNCTIONS:
Knows and understands the Goodwill Mission: "Strengthen communities by empowering individuals and families through education, training and job placement".

Receive donations from prescan, stores, etc.

Responsible for quickly evaluating for reasonable saleable condition and scanning ISBN numbers on books to be listed online. Maintain knowledge of software used for E-Books processing and how to inspect, accept and reject books for online sites, as well as scan record and tag books.

Appropriately shelve and tag books, audio media, and dvd's on proper shelves by alphanumeric system location.

Track packages through shipping systems by individual tracking numbers.

Pull, ship and process orders through the shipping program.

Regularly communicate with management/supervisor regarding E-commerce needs.

When appropriate, provide guidance and assistance to WDS staff for client training in E-commerce.

Manage inventory and purge process to ensure sellable products are posted.

Packing and shipping orders via most effective methods.
OTHER JOB FUNCTIONS:
Other duties assigned by Managers.

Oversee daily production in absence of/by direction of the Supervisor/Team Leader.
SPECIFICATIONS:
Must be well groomed and personable.

Must have good eyesight and hearing.

Must have good physical stamina and moderate mobility as well as the ability to lift, bend and work on feet for at least (4) hours.

Ability to move filled boxes and barrels weighing no more than 50 pounds.

Ability to read, write and do simple math functions.

Ability to work well under pressure.

Ability to exercise good judgment.

Must be knowledgeable and competent in use of the internet and web research.

Must have good computer skills and the ability to use a variety of computer software applications including but not limited to Microsoft Office applications.

Must have effective communication experience.

Must have effective oral and written communication skills.

Must be detail oriented.

Follow the dress code and wear designated identification as provided.
EQUIPMENT USED:
Computer.

Telephone.

Dolly.

Pallet Jack.

Pallet Stacker.

Barrels.

Gaylords.

Postage Scale.

Barcode Scanner.

Printer.

Jewelers Loupe.

Magnets.

Camera.
Goodwill Industries of Michiana, Inc https://MichianaGoodwill.applicantpro.com