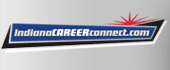 Job Information
Tredegar Corporation

Continuous Improvement & Quality Manager

in

Terre Haute

,

Indiana
Company Overview:
Tredegar Corporation is a global leader in the plastic films and aluminum extrusion industries. Recognized for a wide range of capabilities in polyethylene, polypropylene, elastics and polyester films in addition to custom aluminum extrusions for multiple end-use markets including building and construction, automotive, consumer durables, machinery and equipment and electrical and distribution markets. With a global footprint and local supply capabilities, we support the demand for films applications in diverse end-use markets, including personal care, electronic display, food packaging, and lighting. With strategically located global operations and a culture focused on innovative research and development, Tredegar Corporation is well positioned to expand its reach in diverse markets around the world. Headquartered in Richmond, VA, USA, Tredegar Corporation, (NYSE: TG), has 3200+ employees and 13 locations throughout North America, Europe, Asia, and South America.
Job Summary:
Manage Quality and Process Engineering teams and prioritize improvements to achieve goals. Key driver in maintaining ISO compliance. Provides training in the use of analytical tools and methods to be used by engaged employees on process improvement teams. Drives the process of using new and/or proven methods to change or develop sustainable processes that promote consistency, efficiency, ownership, accountability and cost reduction. Tracks and maintains a system of key measurements and regularly communicates them to key stakeholders. Audits results of executed projects. Champions all aspects of Process Improvement and serves as a resource to all team members. Supports team initiatives and process improvement activities.
Job Responsibilities & Duties:
CONTINUOUS IMPROVEMENT / DATA ANALYSIS
Manage Process Improvement which includes scrap reductions and efficiency improvements, setting goals, prioritizing projects, performance management and employee development.

Serves as a close resource for the Site Manager.

Champions all aspects of the Plant?s Continuous Improvement process and serves as a resource to all project leaders providing training and process development. Support team initiatives by guiding teams through the process of defining, measuring, analyzing, improving and controlling process improvements.

Develop and manage communication and recognition programs that build engagement, improve awareness and share the results of the Continuous Improvement process across the organization.

Measure and track results of Continuous Improvement Process initiatives in order to demonstrate the overall organizational benefits of the effort.

Performs other duties as required to promote overall plant effectiveness.
IMPROVE THE QUALITY OF PRODUCTS AND SERVICES
Participates in all customer complaint investigations and oversees completion of the actions to prevent recurrence.

Implements and monitors new quality processes as required for plant quality effectiveness.

Responsible for customer audits of plant facilities.

Leads efforts to identify root causes/corrective actions for customer claims working with the appropriate manufacturing personnel and customers. Overall responsibility for QC lab and test method standardization.

Contributor to the Quality System (ISO) which includes updating the plant procedures, policies and quality manuals, coordinating internal and external audits to ensure compliance with the Quality System procedures and scheduling management review meetings. Leading the effort to update the Quality System to meet new standards (SQF or other).

Oversees lab operations and testing, reviewing test results.
Qualifications & Skills:
Education (Essential) - Bachelor?s Degree.
Education (Desired) - Master's Degree.
Experience (Essential) - 5+ years' experience in area of expertise.
Experience (Desired) - 5+ years ' experience in area of expertise with 2 to 3 years of experience managing others.
Disclaimer:
This document is intended to describe the general nature and level of work being performed by employees assigned to this job including the essential job functions. The essential job functions are current at the time of publication. Job responsibilities may include other essential duties as assigned from time to time and may be changed, modified or amended at the discretion of Tredegar Corporation. Physical and mental requirements of the job are available from HR by request.
All qualified applicants will receive consideration for employment without regard to race, color, religion, sex, sexual orientation, gender identity, national origin, citizenship, disability or protected veteran status.