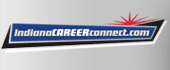 Job Information
DuPont

EHS Environmental Coordinator

in

Terre Haute

,

Indiana
EHS Environmental Coordinator (Job Number: 211913W-01)
Description
DuPont Nutrition & Biosciences is seeking an EHS Environmental Coordinator to join our team in Terre Haute, IN. If you are an outgoing and self-motivated individual with EHS/Environmental experience, then this is the role for you!
DuPont Nutrition & Biosciences business is a world leader delivering innovative and sustainable solutions across food, health, pharma and biotech industries encompassing approximately 70 manufacturing locations, 20 Application Centers and 10 Global R&D Centers. With annual revenues exceeding 6B, we are a global, diverse and inclusive winning team of more than 10,000 employees based in more than 50 countries. Benefitting from our diversity in nationalities, gender, educational and personal backgrounds, we are joint in our ambition to bring solutions to the world which enable a more sustainable and healthy world!
For your awareness, DuPont has announced their intent to merge Nutrition and Biosciences (N&B) business, which you are joining, with International Flavors & Fragrances (IFF) company with an anticipated closing date in the first quarter of 2021. At closing, you will become an employee of the newly merged company.
This position will work collaboratively with the site EHS Manager to develop and implement procedures, processes and programs compliant with DuPont EHS standards, OSHA and other Local, State, and Federal regulations with focus on key continuous improvement initiatives.
Main responsibilities include, but are not limited to:
Assist the site with understanding Environmental requirements,expectations, and best practices. Recommend improvements andstandardization to practices and procedures to ensure compliance for sitepersonnel and site permits.

Performs and oversees activities related to environmentalcompliance of the site's operations and to maintain the right to operate.

Coordinates the chemical inventory process and safety data sheet(SDSs) management.

Resource completion of all regulatory reporting and submissions,notifications, etc. required to maintain compliance with federal, state,and local requirements. Interact with agency for inspections andregulatory advocacy.

Drives Environmental audit program to examine compliance withregulations and conformance with corporate standards and other relatedcommitments. Ensure track-to-closure of corrective and improvementactions taken in response to audit findings.

Responsible for program management of the site ISO14001 controlplan actions, audits and maintaining certification

Assists with training on EHS programs and compliance issues

Ensure timely reporting, classification, and investigation of Environmentalincident or near miss events.

Maintain compliance mapping, compliance calendar and Environmentalperformance metrics (leading and lagging indicators)

Participate in Environmental networks or committees within theorganization.
Qualifications
The following are required:
High SchoolDiploma/GED

2+ years of experiencein a manufacturing, industrial, military, or related role

Previous experiencein an EHS/Environmental role or experience working with EHS policies andprocedures, identifying and proposing potential solutions, recommending actionplans, etc.

Demonstrated ability to work independently(self-manage, plan and organize work, establish goals and objectives) withminimal day-to-day supervision

Effectively manage multiple and changing priorities andto participate with teams/work groups to assess hazards, provide solutionsand identify opportunities for improvements to meeting regulatory,corporate and organizational compliance

Ability to draw from experience and knowledge oftechnical learnings and from peer resources to arrive at professionaldecisions to recommend to site personnel

Demonstrated skills to work effectively and buildrelationships, professionally and respectfully, in a team-basedenvironment and to promote respectful interaction with others

Demonstrated effective oral presentation, reportwriting, and other written and verbal communication skills

Demonstrated skill in operation of office and databasecomputer software (i.e., Word, PowerPoint, Outlook, Excel, SharePoint)

Demonstrated ability to maintain and renew technicaland regulatory expertise (active learner)
Note: For consideration for the position, one must include an updated resume, participate and be successful in an interview process, and pass a drug screen, background check, physical screen, etc.
The following are preferred:
A Bachelor'sDegree in an Environmental or related field

2+years of experience in an EHS/Environmental or related role

Advancedworking knowledge of EHS regulations, management practices, processes, andexpectations

Previousexperience with ISO 14001 program management

A Class B WastewaterOperator certification

Drinking Water andWater Withdrawal WT2 and DSL certifications

Knowledge of OSHAstandards/regulations
Primary Location: NA-United States-Indiana-Terre Haute
Organization: Nutrition & Biosciences
Schedule: Full-time
Education Level: High School Diploma/GED (±11 years)
Employee Status: Regular
Job Type: Entry Level
DuPont is an equal opportunity employer. Qualified applicants will be considered without regard to race, color, religion, creed, sex, sexual orientation, gender identity, marital status, national origin, age, veteran status, disability or any other protected class. If you need a reasonable accommodation to search or apply for a position, please visit our Accessibility Page for Contact Information. For US Applicants: See the "Equal Employment Opportunity is the Law" poster.
DuPont