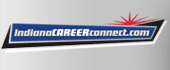 Job Information
Tredegar Corporation

Senior Engineer - Product Development

in

Terre Haute

,

Indiana
Company Overview:
Tredegar Corporation is a global leader in the plastic films and aluminum extrusion industries, recognized for a wide range of capabilities in polyethylene, polypropylene, elastics and polyester films in addition to custom aluminum extrusions. With a global footprint and local supply capabilities, we support the demand for films applications in diverse end-use markets, including personal care, electronic display, food packaging, and lighting.
Job Summary:
The Sr. Product Development Engineer applies a broad knowledge of principles and specialization practices to complete difficult to complex polymer film or laminate product development assignments. Works with minimum supervision. Typically works as a team member or team leader on assigned projects for creation, development, and optimization of products. Transitions laboratory or bench scale products through pilot operations into global manufacturing. Uses statistical and advanced quality methods and fundamental principle modeling techniques to predict product and manufacturing performance while in development phase. Assignments require creativity and ingenuity. May be assigned technician supervision or professional entry level mentoring upon experience with company.
Duties:
Technical: Utilizing New Product Development process, plan and implement work activities for product research and/or development projects, which result in successful product commercialization including freedom to practice. Apply predictive tools and methods to estimate product and manufacturing process performance. Prepare business presentations, written reports, patent applications, etc. Utilize and/or oversee analytical and physical property characterization in support of project tasks. Plan and oversee lab, pilot, and plant trials and new product startups in support of new product developments.

Business: Translate customer and consumer needs into practical product attributes and performance specifications. Assess and report product and competitive technology trends in assigned product areas. Utilize thorough understanding of customer needs, competitive benchmarking, and product costs to develop technologies, products, and platforms with competitive advantages.

Organization: Assist in the productive improvement of assigned project team and organization.

Quality: Apply a disciplines and accurate approach to the collections and analysis of facts and data. Utilize design of experiments and other advanced quality methodology including a focus on variability analysis to deliver products that meet customer and manufacturing requirements.
Education:
Required: BS degree in Chemical or Polymer Engineering, Polymer or Material Science, or other engineering or science field

Desired: MS degree in Chemical or Polymer Engineering, Polymer or Material Science, or Engineering
Experience:
Required: In polymer product or process R&D or in process engineering: 5+ yrs. experience for B.S. degree, 2-3 yrs. with M.S. or PhD

Desired: 2-3 yrs. in polymer film product R&D or styrenic block copolymer development/processing. Substantial accomplishment history. Knowledge of statistical tools applied to research and development.
Disclaimer:
All qualified applicants will receive consideration for employment without regard to race, color, religion, sex, sexual orientation, gender identity, national origin, citizenship, disability or protected veteran status.