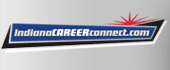 Job Information
Union Hospital Health Group

SENIOR SYS ENG - CITRIX-INFORMATION SYSTEMS

in

TERRE HAUTE

,

Indiana
Senior Systems Engineer (Citrix)
Responsible for the design, deployment, maintenance, and enhancement of the Citrix workspace ecosystem. Ensures uptime, performance, resources, and security of Citrix systems to meet the needs of users. System Engineer will install, and upgrade components and software, provide routine automation and offer improvement options for consideration, maintain security policies, troubleshoot, and offer technical support for projects.
Job Duties include, but not limited to:
Translating architectural designs into detailed system designs; building and implementing new Citrix components as well as required infrastructure to deliver Citrix services.
Building and managing underlying server VM's (Windows & Linux OS) running Citrix components
Analyzing system logs, identifying potential issues with systems, and presenting possible solutions
Applying system updates, patches, and configuration changes in a proactive manner
Answering technical queries and assisting users upon issue escalation
Documenting the configuration of the system, processes and procedures
Troubleshooting any reported problems, and implementing improvements to eliminate future issues
Ensuring parity between development, test and production environments
Working with other infrastructure staff to ensure IT infrastructure is up and running, assisting in non-Citrix areas as needed
Required Qualifications:
5+ years proven success as a Citrix administrator or engineer with the following:
Virtual desktops – built and managed Citrix desktop images; experience with MCS (machine created services) and non-persistent desktops; remote caching and profile management
Virtual applications – built and managed published applications
Netscaler/ADC – deployed and managed ADC devices
Experience incorporating Microsoft Office 365 offerings into Citrix environments
Citrix cloud – experience deploying and managing Citrix cloud services
10+years of IT infrastructure experience with the following:
Good working knowledge of Active Directory, Windows operating systems, Group Policy, DHCP, DNS; familiarity with Linux operating systems.
Knowledge of system security and data backup/recovery
Ability to create scripts in PowerShell, Python, Perl or other language
Resourcefulness and problem-solving aptitude, with excellent communication skills in writing and spoken word
Team player, with ability to collaborate and communicate effectively with members of other IT disciplines.
Proven to be detail oriented, with ability and willingness to work well under tight deadlines and within a fast-paced environment; Willingness to work additional or after-hours as needed to meet deadlines required to support network and equipment maintenance, upgrades, and service interruptions
Self-motivated and self-directed – ability to take a task and run with it through completion.
Self-directed learner – ability to identify and seek out required knowledge.
Required Qualifications:
Bachelor of Science in Information Technology or equivalent work experience, Computer Science or a related discipline
Citrix Certified Professional – Virtualization (CCP-V) or higher certification
As an EOE/AA employer, Union Hospital, Inc. will not discriminate in its employment practices due to an applicant's age, race, color, religion, sex, sexual orientation, gender identity, national origin, protected veteran or disability status..
#CA
#CA-L