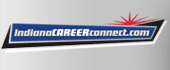 Job Information
ICU Medical

SDET/Senior SDET, Test Engineering

in

TN

,

Indiana
Job Title – SDET/Senior SDET (Test Engineering)
Position Summary
• Design and Develop test frameworks and APIs for cloud and embedded platforms
• Understand and work on Build and Release frameworks
Essential Duties & Responsibilities
• Define and Develop test automation frameworks and APIs based on features in the product
• Develop Unit tests for test APIs
• Work closely with test development teams for delivery of API builds based on sprint commitments
• Research and implement scalable and robust test frameworks which can minimize churning of test cases as per the UI or workflow changes
• Build and Release process
• Actively involve with CI/CD pipeline and interface with DevOPS team for team and trunk build deployments automatically
Knowledge, Skills & Qualifications
• Strong Object-Oriented programming expertise
• Experienced in programming with any one or more of the programming languages: Java, Python, Ruby or equivalent
• Experienced with Selenium Web Drivers, Protractor, Cucumber frameworks and is able to work with Behavior Driven Development (BDD) and Test Driven Development (TDD)
Education and Experience
• Bachelors or master's degree in engineering (Preferably from computer science and electrical engineering background)
• 3 - 7 years of test engineering experience with expertise testing scalable and distributed systems
• Experienced with REST APIs and Backend test strategies
• Should be comfortable with any one of the cloud platform AWS or Google Cloud platform
• Experience with Embedded devices is a plus
• Should have worked with CI/CD pipeline and experience with products involving DevOPS is highly preferred.
Minimum Qualifications
• Must be at least 18 years of age
• Must pass pre-employment background verification
Travel Requirements
• Typically requires travel less than 5% of the time
Physical Requirements and Work Environment
• This is largely a sedentary role.
• This job operates in a professional office environment and routinely uses standard office equipment.
"ICU Medical is an Affirmative Action and Equal Opportunity Employer. All qualified applicants will receive consideration for employment without regard to race, color, religion, sex, sexual orientation, gender identity, national origin, or protected veteran status and will not be discriminated against on the basis of disability."
Title: SDET/Senior SDET, Test Engineering
Location: IN-TN-Chennai
Requisition ID: 20300784