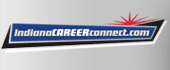 Job Information
ICU Medical

Senior System Engineer, Pharmacy Systems.

in

TN

,

Indiana
Job Title
System Engineer/Senior System Engineer
Position Summary
Seeking a system engineer to work with a dynamic, research-oriented engineering group. The individual should demonstrate System thinking & knowledge in multiple engineering streams. Candidate should have experience or exposure to Product Development that cut across preferably a combined software and hardware system. Experience in documenting the designs, architecture & requirements are important.
Essential Duties & Responsibilities
• Works closely with Lead System Engineer to build system engineering deliverables from software, hardware, usability perspective per Design control process.
• Support the efforts to develop (and author) user needs and intended uses & stakeholder need.
• Develop and Maintain System level design input.
• System decomposition of Design Inputs to sub system (Software, ME, EE) requirement to design outputs including various specifications and drawings.
• Execute Risk Management activities (Hazard Analysis, dFMEA, UFMEA etc.) to ensure that design and process failures are identified and appropriately addressed.
• Provide support to ensure that design output specifications meet risk assessment, usability and V&V requirements.
• Collaborate with the hardware & software verification team to ensure that requirements are well-written and can be efficient and effectively tested.
• Collaborate with a technical team/ cross functional team to create, update, and maintain documentation for product design history file (DHF) for a Pharmacy systems product.
• Resolve limitations between interrelated functions (engineering, medical/clinical, manufacturing, regulatory, marketing, etc.) required to deliver the product.
• Document traceability from requirements to verification activities, and from requirements to design entities.
Knowledge, Skills & Qualifications
• Demonstrated experience in electromechanical system development.
• Hands on experience on ISO 13485, IEC 62304, ISO 14971, IEC 62366 and IEC 60601 standards.
• Prior experience in integrating EMR systems, IEC 82304, SysML is an added advantage.
• Experience with requirements management tools such as Magic Draw or similar.
Education and Experience
• Bachelors/Master's Degree in Computer Science, Mechanical, Electrical, Biomedical Engineering or equivalent.
• Over all 8 years of Industrial experience & Minimum 5 years of experience as a Systems Engineer in medical device industry.
Minimum Qualifications
• Must be at least 18 years of age
• Must pass pre-employment background verification
Travel Requirements
• Typically requires travel less than 5% of the time
Physical Requirements and Work Environment
• This is largely a sedentary role.
• This job operates in a professional office environment and routinely uses standard office equipment.
• May need to lift and transport moderately heavy objects, such as computers or peripherals.
ICU Medical is an Affirmative Action and Equal Opportunity Employer. All qualified applicants will receive consideration for employment without regard to race, color, religion, sex, sexual orientation, gender identity, national origin, or protected veteran status and will not be discriminated against on the basis of disability.
Title: Senior System Engineer, Pharmacy Systems.
Location: IN-TN-Chennai
Requisition ID: 20300697