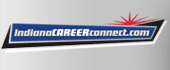 Job Information
ICU Medical

Senior Technical Lead I, Tools

in

TN

,

Indiana
Position Summary
Senior Technical Lead I with a background in Development Operations (DevOps) and Software Configuration Management (SCM).
Essential Duties & Responsibilities
• Develop and maintain Java based plugins and gadgets for JIRA, Jenkins and other Software Development Lifecycle (SDLC) applications.
• Develop and maintain software metrics tools using Python and application REST APIs to support R&D activities.
• Develop and maintain software analysis tools using JavaScript and NodeJS to support R&D activities.
• Develop and maintain triggers, field validators and post functions in JIRA workflows using Java and Groovy.
• Implement and maintain SDLC application automation and integration.
• Support maintenance of a cloud based software build and release infrastructure/architecture that ensures efficiency, effectiveness, stability, and reproducibility.
• Support maintenance of a cloud based solution for secure and reliable software product distribution.
• Manage software builds and releases from product inception to customer distribution.
• Manage SDLC applications including source code repositories, defect tracking applications, code review tools, etc.
• Support management of software tool inventory for all R&D departments including licensing, cost evaluation and distribution.
• Support integration of new off-the-shelf software tools as needed into R&D pipelines.
• Support software tool validation processes.
• Routinely provide analysis and advice to senior business unit management, in alignment with team goals and commitments.
• Resolve complex problems within teams, departments, projects, programs and cross-functionally.
• Perform other related duties as assigned or required.
Knowledge, Skills & Qualifications
• Demonstrated strong knowledge of Java, NodeJS, Groovy, and Python programming languages and use of REST APIs.
• Linux administration experience on Ubuntu, CentOS, Arch Linux, OpenSUSE distributions.
• Experience in cloud computing on AWS and Microsoft Azure platforms.
• Familiarity with source control mgmt. software including Perforce, Git varieties, Artifactory and BitBucket
• Experience with containerization software including Docker and Kubernetes.
• Experience with continuous integration software including Jenkins and Bamboo
• Familiarity with issue tracking and collaboration software including JIRA, Agile, and Collaborator
• Experience in an FDA regulated environment developing medical device software a plus.
Education and Experience
• Bachelor's degree in Computer Science from an accredited college or university is required
• Minimum of 3 years of experience as a DevOps/SCM engineer required.
• AWS certifications a plus.
Minimum Qualifications
• Must be at least 18 years of age
• Must pass pre-employment drug screen and background check
Travel Requirements
• Typically requires travel at most 5-10% of the time
Physical Requirements and Work Environment
• This is largely a sedentary role.
• This job operates in a professional office environment and routinely uses standard office equipment
ICU Medical is an Affirmative Action and Equal Opportunity Employer. All qualified applicants will receive consideration for employment without regard to race, color, religion, sex, sexual orientation, gender identity, national origin, or protected veteran status and will not be discriminated against on the basis of disability.
Title: Senior Technical Lead I, Tools
Location: IN-TN-Chennai
Requisition ID: 20300622