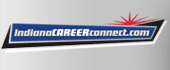 Job Information
Sodexo

Clinical Nutrition Manager 2

in

VALPARAISO

,

Indiana
Unit Description
Your nutritional know-how can help patients in your community live happier, healthier lives.
Sodexo is seeking a Registered Dietitian for a Clinical Nutrition Manager position at Porter Healthcare System (2-3) hospitals) This manager will oversee the clinical program at both campuses: Porter Regional Hospital, a 275 bed facility located in Valparaiso, IN and Portage Hospital, a 35 bed facility in Portage, IN. Both facilities are just outside of Chicago . This is a great opportunity to expand your leadership experience.
Reporting to the Food Service General Manager, the Clinical Nutrition Manager/Patient Services Manager will:
Be a Registered Dietitian with a minimum of 2 years clinical experience.

Manage and develop a team of up to 5 registered Dietitians, Patient Services Manager, 2 Dietetic Technicians and 15 Patient Services Associates.

Coordinate clinical services with CNM at La Porte Hospital

Ensure compliance with all federal, state and local regulations as well as Sodexo/client policies and procedures.

Drive patient satisfaction via rounding, customer service training, auditing and constant enhancement of our Sodexo AYR (At Your Request room service) program.

Possess the ability to creatively problem solve, work independently and make decisions while working within a self-directed team-oriented environment.

Have excellent communication and customer service skills to interact with a wide variety of individuals and groups.

Work as part of the clinical team and play an integral role with a mission to exceed client satisfaction through the application of Sodexo programs

Lead and drive Performance Improvement and Quality Management projects

Indiana Dietitian Certification Required
Learn more about Porter Regional click: http://www.porterhealth.com/porter-health-care-system/default.aspx
Learn more aboutSodexo's Benefits (https://bit.ly/2EVNezw)
Not the job for you?
At Sodexo, we offer Dietitian positions in a variety of business segments, including Schools, Universities, Health Care and Senior Living locations across the United States.Continue your search for Dietitian jobs (http://bit.ly/SdxRDjobs) .
Working for Sodexo:
How far will your ambition, talent and dedication take you? Sodexo fosters a culture committed to the growth of individuals through continuous learning, mentoring and career growth opportunities.
As the largest private employer of dietitians, we have tremendous job opportunities for registered dietitians who are looking to get more out of their career!
Position Summary
Functions as the in-unit lead Clinical leader for a medium to large account or multiple accounts under one contract in a system. Manages the daily operations of nutrition services through direct supervision of both non-exempt employees and entry-level exempt professional employees.
Key Duties
-Directs daily operations of nutrition programs and ensure customer and client satisfaction levels are met.
-May provide direct nutrition care to population served
-Establishes and executes operating standards, implements quality improvements, manages the budget and communicates them to other departments.
-Maintains and develops client relationships and client satisfaction for nutrition services.
-Promotes nutrition services and stays current with most recent nutrition-related trends, research, policy, certifications, and standards of practice.
-Manages employees to ensure they meet goals, cost controls deadlines, and collect outcomes.
-Ensures compliance with all federal, state and local regulations as well as Sodexo/client policies and procedures (e.g. Health Dept., HIPAA/Privacy Act, Joint Commission, quality assurance, safety, operations, and personnel).
-Assists in the development of new business service(s) for the client, regional or national initiatives, projects, and implements the service program(s).
Qualifications & Requirements
Basic Education Requirement - Bachelor's Degree
Basic Management Experience - 1 year
Basic Functional Experience - 2 years work experience in health care including hospitals, nursing homes, assisted or independent living facilities, long-term care, retirement homes, or clinics + registered dietitian
Sodexo is an EEO/AA/Minority/Female/Disability/Veteran employer.
Location US-IN-VALPARAISO
System ID 647702
Category Nutrition
Relocation Type No
Employment Status Full-Time
Sodexo