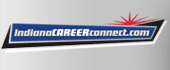 Job Information
Regal Beloit Corporation

Design Engineer I, Test Lab

in

Valparaiso

,

Indiana
Description:
Position Title: Design Engineer I, Test
Primary Function:
Provide test engineering and project leadership skills to support PTS goals and objectives with respect to research, new product development, test projects, and the resolution of critical technical issues. Serve on flexible project teams in a matrix environment. Conduct the physical testing of TPS products.
Principal Responsibilities:
Provide skills in most typical areas of Test Engineering, including, but not limited to, the testing and evaluation of PTS products; other mechanical, electro-mechanical, electrical, hydraulic, and pneumatic devices; material properties; fluid mechanics, thermodynamics; heat transfer; sound/vibration; and manufacturing processes.

Participate in major and moderate scope business projects. Lead minor scope business projects in a project manager role.

Design new test machines, jigs, tools, fixtures, controls, and data collection systems with limited scope and complexity.

Support business objectives by developing, issuing, and updating specifications for testing current and new products. Support growth project teams with the testing of new and current products.

Participate in all aspects of Test technologies planning for management, including competitive analyses, strategies, uses, manufacturing methods, costs and Research & Development projects.

Demonstrate familiarity with the history, uses, designs, models, ratings, and manufacturing processes used for most PTS products.

Coordinate internal and externally contracted testing of the characteristics of PTS products.

Define procedures, plan setups, design test fixtures, and instrumentation for test projects.

Calibrate and maintain Lab equipment and instrumentation.

Create and/or work from drawings, specifications, and instructions with respect to design, modifications and/or testing of prototypes.

Coordinate prototype manufacture with manufacturing and outside vendors.

Summarize data, analyze and report on the results of complex tests and test programs.

Maintain physical and electronic documentation of test projects and reports, equipment records, new product literature, and engineering reference materials.

Recommend potential product and cost improvements which may arise from projects, audits, tests or laboratory techniques and procedures.

Keep abreast of changing test technologies including: industry testing standards, equipment and techniques.
Qualifications
Qualifications:

Required

BSMET, BSME, BSEET or BSEE

Entry level to three (3) years of experience in Typical Test Engineering activities, including: research, design, manufacturing, test, documentation and service issue resolution.

Strong mechanical aptitude and skills

Strong communication skills required, including written, oral and persuasive.

Computer proficiency, including: Microsoft software and related products.
Preferred
Advanced mathematics skills

Electrical/Electronic aptitude and skills

Proficiency in typical manual and CNC machining operations, including: turning, milling, drilling, grinding, hobbing, and related manufacturing processes. Proficiency in welding operations.

Competency with most typical PTS mechanical power transmission devices, including bearings, gears, clutches, chain, sprockets, belts, sheaves, pulleys, couplings, torque limiters, motors, ac drives, dc drives and control systems.

Competency with software products including MathCAD, ANSYS and LabView.

Applied machine design skills