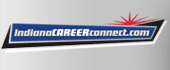 Job Information
Continental

Development Engineer

in

Valparaiso

,

Indiana
Development Engineer
Valparaiso, IN
178145BR
Job Description
THE COMPANY
ContiTech, a division of Continental, is one of the world's leading suppliers of technical elastomer products and is a specialist in plastics technology. ContiTech develops and produces functional parts, components, and systems for machine and plant engineering, mining, the automotive industry, and other important industries. Our Valparaiso, IN location is seeking a Development Engineer to join our team.
Are you ready to shape the future with us?
THE POSITION
In this role, the Development Engineer will be responsible for developing and maintaining equipment for Hydraulic & Industrial hose industry. You will become the primary technical contact between ContiTech and vendors as well as design custom machines per customer and application requirements.
Responsibilities:
• Become a technical expert/leader in hydraulic & Industrial equipment design
• Design and maintain drawings for equipment
• Improve existing equipment designs to increase performance, satisfy industry specifications and reduce cost
• Design custom equipment to meet customer and application requirements
• Find innovative solutions to solve customer problems
• Provide technical assistance to production
• Determine root cause and solve quality issues with equipment
• Interact with marketing, sales and in some cases directly with the customer to help grow sales
• Help develop and maintain all crimpers and hose assembly processing equipment
• Specify validation and verification testing for equipment
• Team player in the Hydraulic & Industrial Development groups
• Be willing to travel 20%
WHY YOU SHOULD APPLY
• Immediate Benefits
• Paid Time Off
• Tuition & Employee Discounts
• Annual Bonus
• Employer 401(k) Match
• And more benefits that come with working for a global industry leader!
Job Requirements
BASIC QUALIFICATIONS
• Bachelor of Science Degree in Engineering, Mechanical Engineering is preferred
• Prior experience in designing and manufacturing industry.
• Proficient in AutoCAD and Microsoft Office
• Basic understanding of metallurgical properties and hydraulic systems.
• Able to focus on design details.
• Able to effectively interact directly with internal and external customers.
• Good communication, interpersonal and team skills.
• Legal authorization to work in the U.S. is required. We will not sponsor individuals for employment visas, now or in the future, for this job opening.
• Continental is not able to pay relocation expenses for this opportunity.
PREFERRED QUALIFICATIONS
• 5 years' experience designing and manufacturing industry.
• Experienced in producing steel, plastic parts, assembly and minor electrical.
• Six Sigma, Lean, ISO 9000, FEA and APQP experience is a plus.
Job Type
Professional
Division Footer Text
Ready to drive with Continental? Take the first step and fill in the online application.
About Continental
The Business Area ContiTech develops, produces and markets products, systems and intelligent components made from rubber, plastic, metal and textiles. These products are used in mining, the agricultural industry, railway engineering mechanical and plant engineering, the automotive industry and other important sectors of the future.
Job Category
Engineering
Country
United States
Division
ContiTech
EEO Statement
EEO / AA / Disabled / Protected Veteran Employer. Continental offers equal employment opportunities to all qualified individuals, without regard to unlawful consideration to race, color, sex, sexual orientation, gender identity, age, religion, national origin, disability, veteran status, or any other status protected by applicable law. In addition, as a federal contractor, Continental complies with government regulations, including affirmative action responsibilities, where they apply. To be considered, you must apply for a specific position for which Continental has a current posted job opening. Qualifying applications will be considered only for the specific opening(s) to which you apply. If you would like to be considered for additional or future job openings, we encourage you to reapply for other opportunities as they become available. Further, Continental provides reasonable accommodations to qualified individuals with a disability. If you need assistance in the application process, please reply to Careers@conti-na.com or contact US Recruiting at 248.393.5566. This telephone line and email address are reserved solely for job seekers with disabilities requesting accessibility assistance or an accommodation in the job application process. Please do not call about the status of your job application, if you do not require accessibility assistance or an accommodation. Messages left for other purposes, such as following up on an application or non-disability related technical issues, will not receive a call back.
Continental