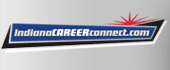 Job Information
Owens Corning

Electronic Controls Technician

in

Wabash

,

Indiana
Join an organization that believes that every employee owns a piece of our bold growth goals and ultimate success.
We are a market-leading innovator that has placed on the Fortune 500®.
Owens Corning is devoted to delivering sustainable solutions across our three business segments while striving to ensure our people and products make the world a better place.
We take pride in having an inclusive and diverse workplace with employees around the globe.
We are a company that fully recognizes the importance of paving a path to a sustainable and safe enterprise through investing in our people.
By being a company that instills pride within each and every employee, we aspire to build market-leading businesses; global in scope - human in scale.
PURPOSE OF THE JOB
The Electrical Controls Technician contributes to the success of the Wabash mineral wool plant by providing mechanical and electrical support for the entire manufacturing operation.
The Electrical Controls Technician is responsible for performing preventative maintenance, predictive maintenance and corrective maintenance to the Wabash mineral wool manufacturing plant.
Employees work in a team-based environment alongside multiple plant departments to effectively solve problems.
Employees will utilize the latest automation software to repair and optimize plant systems.
PRINCIPLE DUTIES
Work management
Works from a planned work order process and work from a reactive basis.
Completes records, reports, job summaries, CMMS updating, responsible for SAP duties.
Assist in the development and completion of PM and Predictive maintenance programs for all motors, panels and electrical components/systems.
Updates drawings or documentation as required.
Variable Frequency Drives, Motion Control, Robotics
Ability to fully troubleshoot drives – DC and AC variable frequency drives, motion control drives, and communicate technically with outside technical support when needed.
Install and commission VFD's and motion control drive.
Combustion Systems
Understand combustion system maintenance, troubleshooting, and properly tuning.
Electrical Systems
Ability to install, maintain and troubleshoot power distribution systems, branch circuits, lighting systems, transformers and wiring methods and materials.
Sensors and Controls
Ability to install, maintain and troubleshoot relay logic, ladder diagrams, control components – photo eyes, motor starters, relays, limit switches, proximity sensors, timers, solenoids, Servo drives, frequency inverters, linear drives, tachs and encoders.
PLCs and HMI
PLC programs, ability to troubleshoot ladder logic, components (CPU back plains, I/O boards, counters, modules and devices) and communication modules (Ethernet).
Programming of HMI's to improve performance, upgrades, operator performance improvements.
Rockwell Automation's Factorytalk View Studio ME and network distributed SE
SCADA systems
Aspentech, MSQL
Mechanical Systems
Troubleshoot/install/commission pneumatics, hydraulics, and mechanical driven systems.
Enhance maintenance processes through equipment and systems analysis to identify opportunities for equipment or process modification, equipment replacement, or application of new technology.
Provide electrical, controls and automation support to automation projects, plant process, packaging and utility operations.
Performs root cause analysis to include trend analysis, machine deterioration analysis, and condition based monitoring analysis.
JOB REQUIREMENTS
MINIMUM QUALIFICATIONS
:
Minimum high school diploma or equivalent is required, Associates/BS in engineering field preferred
Must be 18 years or older
Must be a US citizen or have the right to work in the US
Pass medical and drug screen prior to employment
Acceptable background check
EXPERIENCE
:
Minimum of five (5) years of industrial maintenance experience, training, and/or education
Prior experience in upgrading legacy components highly preferred
KNOWLEDGE, SKILLS & ABILITIES
:
The employee should hold the following abilities:
Must be able to read, write, and speak English
Must be able to understand verbal and written instructions
Work well in team environment as a leader and contributor
Work independently
Understand and apply basic industrial electrical code (local compliance issues).
Read schematics and P&ID drawings.
Capable of determining fusing thermal overload protection, wire sizing, motors, etc.
Understand and complies with all electrical safety OSHA safety standards – Arc Flash, Tools, Safety procedures, etc.
Strong working knowledge of the following manufactures process control hardware (Allen Bradley PLC5 and SLC 500, ControlLogix, CompactLogix etc.)
Expertise in PLC I/O Modules (Point I/O, Flex I/O, Compact I/O), PLC I/O buses (DeviceNet, Modbus, etc.)
Expertise in Allen Bradley Variable Frequency Drives and Motion Control
Expertise in Sensors and Sensor Software (Level, Pressure, Temperature, Proximity switches, Encoders, pH, vision, position indication, etc.)
Motors, breakers, power distribution 12kV and below
Electrical Codes - NFPA 70, NFPA 70E, etc.
PHYSICAL DEMANDS & WORK ENVIRONMENT
The work environment is an industrial setting
Prolonged sitting or standing while working at a computer
Repeating motions that may include the wrists, hands, and/or fingers
Wearing respirator protection – rarely
Exposure to hot/cold temperature- frequently
Exposure to noise- frequently
Lifting/carrying/moving up to 40 pounds -rarely
Work overtime as needed
This job description in no way states or implies that these are the only duties to be performed by the employee(s) incumbent in this position.
Employee(s) will be required to follow any other job-related instructions and to perform any other job-related duties requested by any person authorized to give instructions or assignments.
Owens Corning