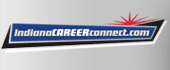 Job Information
Transcat, Inc.

Calibration Technician I

in

Warsaw

,

Indiana
Position Description:
Calibration Technician I is an entry level position but requires either education in the electronics/calibration field or 1+ year of experience in calibration. These technicians will typically have the ability to calibrate low-end process instrumentation in one to three disciplines. (i.e. Electrical, Dimensional, or Pressure).
Major Areas of Responsibility:
A calibration technician I will be expected to perform the following; other duties may be assigned.
•Calibration technician I will work with other technicians within the lab to learn calibration fundamentalswhich can include measurement, temperature, electronics, ect
•Identify and utilize appropriate measurement techniques.
•Maintain calibration standards.
•Must be able to perform these functions within a laboratory setting and/or supervised customer on-site
•25-50% travel requirement
Primary Objectives:
•Learn and develop fundamental skills necessary to calibration techniques and processes
•Develop skills necessary to perform calibrations independently
•Develop skills necessary to advance to calibration technician II position which includes basicunderstanding and proficiency in at least one discipline
Required Knowledge, Skills and Abilities:
To be considered for a calibration technician I position, the following knowledge, skills and abilities are required
•Ability to learn new skills in regard to calibration and calibration processes
•Previous experience with electronic or pressure training preferred
•Basic mathematical skills including algebra, geometry and statistics
•Familiarity with basic tools
•Proficiency with office computer software including Microsoft Word, Excel and Outlook
•Basic organizational and time management skills
•Candidates with experience in PMEL, PME, TMDE, Metrology, Calibration, ASQ CCT, METCAL, GPETE,Electronics, GCAMS, or Avionics highly desired
Education and Experience:
•Associate's Degree from college or technical school; or 1+ year related experience and/or training; orequivalent combination of education and experience highly preferred.
Physical Demands
These physical demands are representative of the physical requirements necessary for an employee to successfully perform the essential functions of the job. Reasonable accommodation can be made to enable people with disabilities to perform the described essential functions.
•While performing the responsibilities of the job, the employee is required to talk and hear. The employeeis often required to sit and use their hands and fingers, to handle tools and equipment
•The employee is occasionally required to stand, walk, reach with arms and hands, climb or balance, andto stoop, kneel, crouch or crawl.
•Occasionally will be required to lift upwards of 75lbs
Qualified applicants will receive consideration for employment without regard to race, color, religion, sex, national origin, sexual orientation, gender identity, disability or protected veteran status
ID: 2020-1438
External Company Name: Transcat, Inc.
External Company URL: www.transcat.com
Street: 700 Orthopaedic Dr.