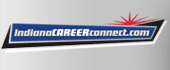 Job Information
Kelly Services

Manufacturing Engineer Lead

in

Warsaw

,

Indiana
Manufacturing Engineering Lead
Kelly Services is seeking a Manufacturing Engineering Lead for a medical device client in Warsaw, IN,
This assignment will include paid holidays, paid vacation, paid sick time and additional benefits.
Assignment is 6-9 months in length
OVERALL RESPONSIBILITIES:
Responsible for the implementation and management of calibration activities to ensure compliance to applicable FDA regulations (i.e. 21 CFR Part 820.72) and guidance documents and ISO as required.
Provide calibration program oversight to ensure adequacy and consistency of calibration activities and documentation in terms of regulatory compliance and technical soundness. This should be accomplished by working closely with the local Calibration Technicians,
Manufacturing Engineering and Quality Engineering groups at each facility by providing guidance in calibration techniques and practices.
All Locations:
1. Review / audit the calibration system at all sites to ensure the adequacy and consistency of all calibration activities.
2 . Document any shortcomings and develop action plan to correct them.
3. Implement a calibration training program for all calibration technicians.
4. Schedule regular interplant meetings to discuss calibration issues.
5. Coordination or Ownership of all Calibration CAPA actions
6. Focus on Capability studies according internal Standards
POSITION DUTIES & RESPONSIBILITIES:
Supervise direct reports (application, training, promotion)

CAPA Management (ownership, tracking, support the implementation)

Oversee the calibration system at all facilities to ensure the adequacy and consistency of all calibration activities.

Establish procedures, tools and methodologies to cover all calibration activities.

Maintain complete awareness and knowledge of the FDA calibration regulations while providing innovative solutions to meet changing business needs.

Responsible for updating procedures and training all employees affected when required.

Assess appropriateness of gages for their intended uses.

Coordinate with the Quality Engineers investigations and documentation for out-of tolerance conditions.

Assess the technical competency of outside calibration services.

Provide training on the proper care and use of gages and proper calibration techniques.

Assist in determination of the need for calibration, and when appropriate, the generation of "no calibration required" rationales.

Lead continuous improvement activities for the calibration program to ensure efficiency, effectiveness and compliance.

Know and follow all laws and policies that apply to one's job, and maintain the highest levels of professionalism, ethics and compliance at all times.

Diligently participate in our compliance program-related activities as denoted by your supervisor or our Chief Compliance Officer.

Promote and nurture the highest standards of professionalism, ethics and compliance, and actively support our compliance program-related initiatives and activities. Consistently enforce employee compliance, including attendance at training programs, and promptly report any non-compliance to the Chief Compliance officer
CORE COMPETENCIES:
Organizational skills, high decisiveness and ability to handle conflict
High sense of responsibility and reliability
Leadership
PROFESSIONAL EXPERIENCE REQUIREMENTS:
ESSENTIAL:BS Degree
Five years' experience in the medical device and/or pharmaceutical industry.
Five years metrology / calibration experience.
Five years people management
International working experience is an asset
Experience in performing technical assessments of suppliers of calibration services as well as calibration equipment.
Experience in calibration system development and administration.
DESIRABLE:
Machining knowledge/experience desired.
Working knowledge of applicable software (Microsoft Word, Excel and Maximo Calibration Software knowledge desired).
Important information: This position is recruited for by a remote Kelly office, not your local Kelly branch. Applicants must be legally permitted to work in the United States.
The candidate will be required to provide their own IT device for the assignment.
WorkSpaces Virtual PC does not have any hardware requirements, it's all OS based.
Windows PC - Windows client application requires Microsoft Windows 7, Windows 8, or Windows 10.
MAC - Mac OS X 10.8.1 or later.
While workspaces is also compatible with Chromebook and iPad, IT does not recommend those devices for contractor/office use.
Chromebook is not compatible with the client network and iPad does not currently have mouse support.
#KVETS4JJ
Why Kelly?
As a Kelly Services employee, you will have access to numerous perks, including:

Exposure to a variety of career opportunities as a result of our expansive network of client companies

Career guides, information and tools to help you successfully position yourself throughout every stage of your career

Access to more than 3,000 online training courses through our Kelly Learning Center

Weekly pay and service bonus plans
Kelly Services