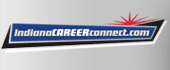 Job Information
Valmont Industries, Inc.

Senior Field Support Technician

in

Warsaw

,

Indiana
28800 Ida St Valley Nebraska 68064-8016
Why Valmont
Welcome to Valmont, where a world of opportunity awaits. When you join our team, you become part of a passionate group dedicated to changing lives and conserving resources around the globe. We want problem solvers who roll up their sleeves to foster progress and innovation for all people. At Valmont, we provide infrastructure, irrigation, tubing and coatings to the world. We strengthen cities. We nourish croplands. We design, manufacture and coat. Our products and services make a difference. Join us, and BUILD YOUR WORLD.
*THIS POSITION CAN BE LOCATED IN VALLEY, NE OR WARSAW, IN*
A Brief Summary of This Position:
The Senior Field Support Technician is accountable for technical product support and improvements in the form of support training, installation and startup services, specialized troubleshooting, monitoring of product performance, quality, investigation of product deficiencies, initiating product improvements and dissemination of product information. Focus is on providing on-time and accurate service solutions to internal and external customers. The Senior Field Support Technician is responsible for technical training and support of distribution/dealer service personnel for pumping equipment manufactured and sold by Valley® and Torrent Engineering and Equipment. Incumbent will instruct and educate dealer personnel in areas of electrical and mechanical troubleshooting and application, erection procedures and use of equipment. These instructional sessions take place in both a classroom setting and outdoor field environments. The Senior Field Support Technician will operate independently to lead in-field troubleshooting and support procedures and is proficient in system application/design, operation, set-up, and adjustments. In addition, the Senior Field Support Technician may manage installation or service personnel in the field. After hours phone support will sometimes be required.
Essential Functions:
Lead activities in technical training and support of distribution/dealer service personnel 25% training, 75% troubleshooting

Ability to use complex schematics to solve problems

Contribute to the development of written and audio-visual technical educational material on assigned specific Valley irrigation equipment products and applications

Serve as the instructor of dealer personnel in the areas of electrical and mechanical troubleshooting and application, and equipment operation

Instruction of staff, dealers, and end-users in field and classroom settings on pumping systems specific to Valley Irrigation equipment products and Torrent products

Involvement with design and programming on systems where monitor and control devices are used

Collaborate with Engineering and Product Managers in product development changes and solutions to problems.

Develop technical information and documentation for dissemination to dealers

Respond to phone, e-mail and written inquiries related to pumping equipment products, and log interactions with customers

Provide content, and review and edit material for Valley University on assigned products

Use sound judgment and decisions in order to gain customer/dealer satisfaction, while protecting the company's interests

Complete quality installation of basic Valley pumping products, to include specialized troubleshooting steps/logic for the dealer

Continually update and develop new skills in electronic and electrical application, mechanical aptitude and advanced troubleshooting

Provide internal and external cross training and mentoring on a number of complex topics

Ability to help in shop with production/electrical assembly on new projects

This position reports into the Principal Engineer for Torrent Engineering and Equipment, a Valmont company

This role requires up to (50%) travel, including overnight stays for troubleshooting, installation support, startup services
Other Important Details about the Role:
Assist in testing new items that are added to the product line of assigned specific Valley products

Discuss system performance with the Torrent Principle Engineer and Valley Director of Service and help advise of application and customer needs

Assist in the training of Territory Managers, Product Managers, Engineers and dealers on the latest installation start-up and troubleshooting methods for Water Delivery products
Required Qualifications of Every Candidate (Education, Experience, Knowledge, Skills and Abilities):
Associate's degree in an electrical, mechanical or electronics related field or 4 years of professional work experience in a related field

Previous work experience with electrical and/or mechanical pumping systems

A valid U.S. driver's license

Must be proficient with computer hardware and software

A strong working knowledge of Microsoft Word, Excel, Outlook, and Power Point

The ability to teach customers and dealers about Valmont Products

The ability to communicate technical information to non-technical stakeholders

Excellent communication, organization, analytical and interpersonal skills

Passion and integrity with the drive to excel and deliver exceptional results
Highly Qualified Candidates Will Also Possess These Qualifications:
Bachelor's degree in Mechanized Systems Management, Agricultural Engineering or related field or 10 years of relevant experience in a related field.

Previous service or maintenance experience in an industrial applications, electrical, pumping or automation/controls area

Professional work experience teaching or education others on irrigation concepts

Proficient with computers, radios systems, GPS, PLC, cellular and satellite communication
Working Environment and Physical Efforts:
Work is typically performed in an office setting, but there are frequent trips to grower's fields and dealerships so a considerable amount of the week can be spent traveling to and from different venues. While doing field work, the incumbent will be exposed to dust, dirt, heat, cold, water, wind, oil and high voltage. The conditions will vary according to the assignment. While visiting any areas within the manufacturing facility the incumbent is required to wear Personal Protective Equipment (PPE) including, but not limited to metatarsal footwear and side-shield safety glasses. The work environment can be demanding at times with harsh weather conditions and overtime needed during certain seasons of the year. Domestic travel represents up to 30% and international travel represents up to 10% of the yearly work schedule. The incumbent will need to be able to speak over the phone, in front of groups that include peers, professionals, and dealership personnel.
#LI-KM1
Valmont does not discriminate against any employee or applicant in employment opportunities or practices on the basis of race, color, religion, sex, sexual orientation, gender identity, national origin, age, genetic information, veteran status, disability or any other characteristic protected by law. Reasonable accommodation may be made to enable individuals with disabilities to perform the essential functions.
If you have a disability and require any assistance in filling out the application for employment email EEOCompliance@Valmont.com.
Valmont Industries, Inc. is a leading producer and distributor of products and services for the infrastructure and agricultural markets.
Valmont began in 1946 when founder, Robert B. Daugherty, combined his $5,000 savings with a wholehearted belief that business could and should be done better. From those modest beginnings, the company grew into a global leader of engineered products and services for infrastructure, and water-conserving irrigation equipment and solutions for agriculture.
From lighting and traffic structures to guide the way, to communication towers that keep people connected, to utility structures that power homes and businesses, to irrigation equipment and technology that helps grow the world's food, we are committed to Conserving Resources. Improving Life ® .
Four primary business segments comprise Valmont: Engineered Support Structures; Coatings; Irrigation and Utility Support Structures. We manufacture products in over 80 different facilities spread across 6 continents and do business in over 22 different countries. Valmont is publicly traded on the NYSE under the symbol (VMI).
We are passionate about our products. We pride ourselves on being people of integrity who excel at delivering results. We pursue opportunities for growth by taking products and processes to new markets, developing new products for existing markets, and continually improving across the company to ensure that Valmont solutions are always the global industry leader.
Valmont Industries, Inc.