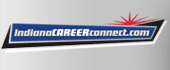 Job Information
Perdue Farms, Inc.

Environmental Complex Manager

in

Washington

,

Indiana
Perdue Foods is part of Perdue Farms, a family-owned company heading into it's second century of growth and innovation. With a goal of becoming the most trusted name in premium proteins, we create products for consumers and for retail and foodservice customers around the globe, while changing the way animals are raised for food.
Summary
Manages all aspects of water treatment at the different location sites sufficiently to meet all state, local and federal requirements as well as protect the environment.
This position requires an Indiana Class D Waste Water license.
Principal and Essential Duties & Responsibilities
Ensures the maintenance of water treatment systems and performing of required operational maintenance of pre-treatment equipment.Keeps required administrative records up-to-date. Generates reports for senior management and government agencies as required.Budgets for sufficient funds to operate and maintain the treatment facility effectively.Provides a safe work environment with proper safety equipment and tools for associates.Analyzes operational data to determine changes and improvements needed to accomplish objectives, ensuring water samples are correctly collected and sent to the lab for determining permit compliance.Ensures that the operators maintain their licenses current.
Minimum Education
High School or equivalent plus wastewater operations certificate.
Experience Requirements
0 - 3 years experience. Strong reading, writing and communication skills. Basic computer skills. Must posess a Class D Indiana WasteWater/Environmental license or be able to obtain one.
Experience Preferred
College degree preferred.
Environmental Factors and Physical Requirements
May need to move light equipment or supplies from one place to another.May need to access files, supplies and equipment.When in a plant environment: Exposure primarily consists of wet and moist floors which include metal and plastic grating surfaces.May be exposed to temperatures of 28 degrees to 100 degrees Fahrenheit with both ambient and 100% humidity.May handle product 25 degrees to 50 degrees Fahrenheit.May be exposed to noise ranges of 50 db to 110 db.May be exposed to all chemicals used in poultry, food, processing facility.Must wear and use protective and safety equipment required for the job as directed by the Company.May need to climb ladders.
Perdue Farms, Inc. is an Equal Opportunity / Affirmative Action employer. All qualified applicants will receive consideration for employment without regard to race, color, religion, sex, sexual orientation, gender identity, national origin, disability, or protected veteran status.
Perdue Farms, Inc.