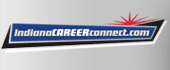 Job Information
Alight

Graduate Engineer Trainee

in

WB

,

Indiana
Job Responsibilities:
Obtain a thorough understanding of the client's business requirements, identify the most appropriate integration approach and capture accurate integration requirements.

Translate the client's requirements into a detailed design that fully leverages the Workday integration toolset

Apply integration expertise and technical skills to build complex integrations

Supported by an Integration Lead or working independently on smaller projects, play and active role in the delivery of a defined set of integrations that meet the client's business requirements

Share knowledge of the Workday integration platform with the client to monitor and support the ongoing production change requests and issues
Your Knowledge & Expertise required:
·Experience in the application of modern integration technologies (Web Services, XSLT, Java, Query Language) and the Workday integration platform is preferred,
·Use excellent oral and written communications skills to engage with stakeholders at all levels and build productive working relationships,
·Excellent analytical and problem-solving skills,
·Ability to multi-task and prioritize, responding with a sense of urgency to immediate needs,
·Ability to work in a fast-paced environment and to adapt to frequent change,
Education:
·Bachelor's Degree in a technical, business or other relevant field of study,
·If not already a holder of the relevant Workday Certifications, successful completion of appropriate Workday Certification(s) is a requirement of the role.
We offer you a competitive total rewards package, continuing education & training, and tremendous potential with a growing worldwide organization.
DISCLAIMER:
Nothing in this job description restricts management's right to assign or reassign duties and responsibilities of this job to other entities; including but not limited to subsidiaries, partners, or purchasers of Alight business units.
.
About Alight Solutions
With an unwavering belief that a company's success starts with its people, Alight Solutions is a leading cloud-based provider of integrated digital human capital and business solutions. Leveraging proprietary AI and data analytics, Alight optimizes business process as a service (BPaaS) to deliver superior outcomes for employees and employers across a comprehensive portfolio of services. Alight allows employees to enrich their health, wealth and work while enabling global organizations to achieve a high-performance culture. Alight's 15,000 dedicated colleagues serve more than 30 million employees and family members. Learn how Alight helps organizations of all sizes, including over 70% of the Fortune 100 at alight.com
Our values are the essence of who we are:
People Matter
We believe in the power of people and know that the best ideas can come from anywhere. We act with respect and accountability, mindful that our actions affect the lives of millions in meaningful ways.
Excellence Every Day
We believe that every day is an opportunity for growth and are energized by going above and beyond what's expected. We are one team, hungry for results, we focus on what matters, and know that for even the most difficult challenges, there is a solution – and we will find it.
Think Forward
We continuously reimagine what the future could be and believe that tomorrow is created by the actions we take today. We learn from one another, champion progress and challenge the status quo.
Act Now
We are brave in spirit, act decisively, learn quickly and get it done.
Be Real
We are forthright and genuine when we speak. People can always trust us to say what we mean and depend on us to do what we say.
Our Colleague Experience
At Alight Solutions, we are reimaging how people and organizations thrive. To deliver on this purpose, we do things differently. From company leaders to our newest colleagues, we all play a role in bringing our values to life. Every colleague shapes how Alight can become better, stronger and brighter – together. With technology as our catalyst and humanity at our core, we advance each day toward a better future in work and life.
We understand the powerful human connections that create success for organizations. We bring an industry leader's expertise and a true partner's commitment to our benefits and administration solutions around health, wealth, HR, finance and consumer experience.
Are you interested in helping us shape the future of work and life for organizations, people and their families? If so, you've come to the right place.
Help us reimagine how people and organizations thrive!
Our story starts with a simple, universal truth: Every business is a people business. We are Alight Solutions. Reimagining how people and organizations thrive.
@AlightSolutions