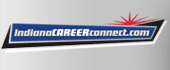 Job Information
Cook Medical

Clinical Data Manager

in

West Lafayette

,

Indiana
Overview
The Clinical Data Manager at Cook Research Incorporated is responsible for developing databases for clinical studies through both internal processes and through vendor management.
Responsibilities
• Support the Clinical teams by assessing the overall quality of data and identifying and escalating key data issues, trends or patterns that may pose overall study compliance and/or data quality concerns• Database design in consultation with Data Management and Clinical Operations teams• Accountable for complete project deliverables on schedule and according to quality standards and requirements from study start-up through archival• Participate in vendor and technology (e.g., EDC) evaluation, qualification, and selection and management• Able to cultivate effective and productive working relationships with colleagues, vendors and senior management• Able to use clear judgment to solve problems and to escalate issues with proposed solutions, as necessary• Oversee the development of data validation specifications and programs for assuring the accuracy of clinical trial data (e.g., data review guidelines, computerized edit check programs, Data Management Plans (DMP))• Work with EDC Programmer to understand the impact of all mid-study updates to the database• Perform peer review for the studies built by other programmers• Participate in SOP development, training, process mapping, and other departmental activities• Responsible for the development, maintenance, and compliance of database builds and EDC standards in support of clinical studies including, but not limited to, Global Library, Edit Checks, CRF modules and Standard/Custom Reports• Create and report data management updates to management on a regular basis; report on performance to plan• Mentor newly hired data management staff and advise less experienced data management team members• Support study-level audit and inspection readiness activities, as needed• Maintain knowledge of current technology, best practices and regulations in the data management space and share learning's with Global Clinical Development and across the business
Qualifications
• Bachelor's degree in Computer Science/Information Technology or Life Sciences preferred• Minimum 3 years of data management experience• Has a working knowledge of relational database design and FDA regulation 21 CFR Part 11• Prior EDC development experience with IBM Clinical Development or similar software such as Rave, Inform, Omnicomm, or Oracle Clinical required• Excellent verbal and written communication skills, as well as interpersonal skills are required• Logical thinking, attention to detail and accuracy, excellent organizational skills, time-management skills, and problem-solving abilities• Ability to work effectively in both a team setting and independently with minimal oversight• Ability to prioritize workload and meet deadlines• Proficiency with MS Word, Outlook, and PowerPoint Experience in core DM activities (e.g., DM Plans, data edit specifications, understanding of database dictionaries/specs, electronic data transfers, efforts/process in data quality assurance, use of medical coding dictionaries). CCDM Certification a plus
• Qualified candidates must be legally authorized to be employed in the United States. Cook does not intend to provide sponsorship for employment visa status (e.g., H-1B or TN status) for this employment position
Posting Date3 months ago(11/4/2020 2:57 PM)
Requisition ID2020-8107
Job Location(s)West Lafayette IN United States
Position TypeFull Time
CompanyCook Research Inc.
CategoryClinical