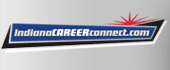 Job Information
Mercury Systems

Manager, Software Engineering

in

West Lafayette

,

Indiana
In this role, you have the opportunity to
Manage and participate in a collaborative team of software engineers to design, implement, integrate, and test secure processing software in embedded and enterprise secure processing solutions to meet customer requirements.
You are responsible to
Manage technical staff to achieve objectives through performance feedback, strengths-based assignments, and leadership.

Work with technical staff to understand problems with software and develop specifications to resolve them.

Plan and manage schedules to ensure the software is delivered in a timely way for solution teams resulting in on-time delivery for the whole solution.

Participate in Agile software development.

Plan and manage challenging programs, schedules, resources, and artifacts effectively, resulting in quality product deliveries.

Recruit, manage and maintain a world-class software design team.

Ensure the development of software requirements and specifications meet customer requirements.

Develop, and adhere to, resource plans, schedule, and budget.

Lead process implementation.

Develop product software functional specifications.

Assists in training less experienced software development staff.

Communicate direction to the team and to upper management.

Lead development, launch, and successful revenue growth of the product(s).

Provide guidance to the team within the latitude of established company policies.
You are a part of
Mercury's rapidly growing secure processing solutions engineering team is focused on embedded and enterprise security solutions. The software engineering manager candidate will be expected to lead software engineers to design, develop, and deliver security solutions to our customers.
To succeed in this role, you should have the following skills and experience
Bachelor's Degree in Computer Science, Electrical or Computer Engineering

Minumum 10 years of experience in software engineering

Within those 10 years, experience managing and leading a software development team

Excellent communications skills, both oral and written

Proficiency in designing, developing, and testing C and C++ code in a Linux environment

Experience with Agile Software Development practices is required

Demonstrated ability to execute a vision aligned with the larger organizational objectives

Demonstrated ability to listen and be collaborative in a team setting

Ability to simplify and clarify complex and ambiguous problems

Ability to write technical documentation for requirement specifications, test plans, procedures, and reports

Ability to create and present technical material for both internal and external customers

Ability to breakdown customer problems into internal requirements and customer solutions

Expert troubleshooting and logic skills

Logical approach to solving problems

Ability to mentor team members

Ability to travel up to 20% of the time
Why should you join Mercury Systems?
Mercury Systems is the leader in making trusted, secure mission-critical technologies profoundly more accessible to the aerospace and defense industries. Optimized for customer and mission success, our innovative solutions power more than 300 critical aerospace and defense programs. Headquartered in Andover, Mass., and with manufacturing and design facilities around the world, Mercury specializes in engineering, adapting and manufacturing new solutions purpose-built to meet the industry's current and emerging high-tech needs. Our employees are committed to Innovation that Matters®.
Our Culture
We are committed to making Mercury a great place to work, no matter where our employees are located. We offer a casual and enjoyable atmosphere that allows employees to learn and grow. We help and care for one another and work as one to achieve results for us and for our customers. We value communication and transparency, and strive to foster two-way dialogue at all levels of the organization. We are committed to lifelong learning, offering comprehensive skills training and tuition reimbursement. Whether you're just starting out on your career journey or you are an experienced professional, it's important to us that you feel recognized and rewarded for your contributions.
To find out more about Why Mercury?, or visit the Mercury Community or find answers to general questions at Mercury FAQs
Mercury Systems is an equal opportunity employer. All qualified applicants will receive consideration for employment without regard to race, color, religion, age, sex (including pregnancy), sexual orientation, gender identity, national origin, genetic information, creed, citizenship, disability, protected veteran or marital status.
As an equal opportunity employer, Mercury Systems is committed to a diverse workforce. In order to ensure reasonable accommodation for individuals protected by Section 503 of the Rehabilitation Act of 1973, the Vietnam Veterans' Readjustment Act of 1974, and Title I of the Americans with Disabilities Act of 1990. If you would like to contact us regarding the accessibility of our website or need assistance completing the application process, please contact the number below.
(978) 256-1300
Click here read about our recent press release and how Mercury Systems was named to Fortune Magazine's list of 100 Fastest-Growing Companies.
Click Here to learn about OFCCP
Equal Opportunity Employer Minorities/Women/Protected Veterans/Disabled