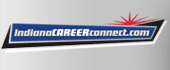 Job Information
Cook Medical

Quality Assurance Floater

in

West Lafayette

,

Indiana
Overview
The person in this position has responsibility for assisting and performing Quality Assurance functions across multiple disciplines, including inspection, testing, clerical and technical support.
Responsibilities
Quality Assurance Duties:
Move material from quarantine to production refrigerator.

Perform data entry duties in various computer databases.

Perform final inspection of products before release to shipping

Identify and segregate any non-conforming product as determined by instructions and or specifications.

Assist in keeping work areas clean and orderly

Report deviations and other potential problems to Supervisor in a timely manner

Applu understanding of Cook Biotech quality system requirements in executing job duties

Conduct other corporate duties when required.
Technician Duties:
Perform the following testing according to written instructions: Physical and Mechanical

Maintain and order laboratory supplies and equipment
Qualifications
• High school diploma or equivalent• Able to lift 10-60 lbs. depending upon production area assigned• Able to work with multiple persons in a team environment• Able to read and understand written instructions and specifications
• Able to accurately measure, add and subtract• Able to do routine computer data entry tasks• Willing to work with material derived from animal tissues
Physical Requirements:
• Must be able to perform the essential functions of the job, with or without reasonable accommodations• Limited exposure to hazardous chemicals used in the manufacture of the product
• Physical demands are typical of an office and classroom environment.
Posting Date3 weeks ago(11/12/2020 9:44 AM)
Requisition ID2020-8162
Job Location(s)West Lafayette IN United States
TravelNone
Position TypeFull Time
CompanyCook Biotech Inc.
CategoryProduction/MFG/Operations