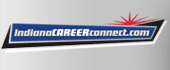 Job Information
Cook Medical

Quality Specialist

in

West Lafayette

,

Indiana
Overview
This person is responsible for assuring that the quality policy and quality system are understood, implemented, and maintained at all levels of the organization. This person will work with the Director of Quality to ensure 1) duties within the quality function at MED are accomplished in a timely manner, including technically excellent QC for all MED service areas and internal audits to support MED's Quality System, 2) the quality policy and quality system are maintained at all levels of the organization, and 3) continuous improvement in the quality function is maintained and documented.
Responsibilities
Develop and refine QMS documents by developing procedures, policies, guidance documents, forms, training materials, and other documentation

Ensure QMS processes are compliant with pertinent regulations and external standards

Maintain a working knowledge of QMS procedures, regulations, and standards

Assist in assessing quality system effectiveness

Train staff on QMS processes

Ensure compliance to Quality Management System (QMS) processes

Interact with colleagues at all levels with the goal of researching, problem-solving and coordinating QMS activities to ensure the system is functioning properly

Perform QA and QC responsibilities outlined in the QMS (e.g., review and approve protocols, reports, project documentation, validation documentation, and regulatory submissions for accuracy and compliance to applicable procedural standards and QSIs)

Notify Management of any issues requiring prompt attention

Monitor open CAPAs and evaluate their effectiveness

Monitor and understand updates to external standards and regulations

Assess impact of proposed procedural changes to QMS and other QMS documents

Identify additional QS accreditation and lead effort for implementation

Perform internal audits – assume responsibility for preparation, performance, reporting and follow-up

Address action items identified during audits by initiating the Corrective and Preventive Action system

Perform external audits and assessments of vendors, sites and other facilities and organizations as required

Maintain Quality records

Perform all responsibilities with a professional, collegial attitude
Qualifications
Technically qualified by education, training and/or experience

Minimum of B.S. degree, preferably in engineering or science, 3 years of relevant experience preferred

Extreme attention to detail

Computer skills including word processing and spreadsheets

Previous experience with quality systems a plus

Ability to present a professional and personable demeanor in interactions with others

Proven ability to communicate and work constructively with colleagues

Conscientious person with good work ethic

Personal discipline with excellent initiative and ability to take independent action

Ability to work with multiple persons, changing priorities and fluctuations in work load

Excellent written and verbal communication skills to effectively communicate with professionals from a wide range of backgrounds and education levels

Good listener

Ability to maintain group perspective

Sufficiently assertive to deal professionally with minimally confrontational situations

Excellent organizational skills and prioritizing skills

Ability to read and evaluate information to determine compliance with standards and legislation

Ability to remain independent of areas being audited/reviewed

Ability to understand and follow checklists

Experienced or trained in auditing techniques, including successful completion of an internal auditing course

Ability to become knowledgeable of and operate within:

MED Institute and its operation

Applicable procedures

Applicable regulations

Quality System standards (ISO 13485, ISO 14155, ISO/IEC17025)

Filing system requirements for involved systems

Document formatting requirements
Posting Date1 month ago(10/27/2020 10:22 AM)
Requisition ID2020-8031
Job Location(s)West Lafayette IN United States
Position TypeFull Time
CompanyMed Institute Inc.
CategoryQuality