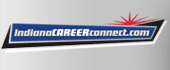 Job Information
Cook Medical

Regulatory Affairs Manager

in

West Lafayette

,

Indiana
Overview
Provides leadership and guidance to the regulatory affairs team. Prioritizes and develops regulatory strategy and work content in gaining regulatory approvals, re-registrations, and changes to indications and product improvements to listed medical devices, with focused oversight of primary work content related to maintaining and obtaining EU approvals. This may include generating new and/or maintaining/updating existing design dossiers, CERs, and EU databases (EUDAMED). Provide leadership for transition to EU MDR. Manages supporting regulatory staff.
Responsibilities
Provides leadership and oversight over regulatory operations and implement efficient regulatory processes to ensure regulatory compliance and maintenance of regulatory approvals.

Provides leadership and oversight over work content related to maintaining and obtaining EU approvals, including creating new and/or maintaining existing design dossiers, CERs, content for EU databases, and other EU submission documents.

Provide regulatory leadership in the company's transition to full compliance to EU MDR, including implementing new regulatory processes to meet new requirements.

Provides leadership for regulatory staff with attention to corporate goals, policies, procedures, and the Quality System. This includes training, scheduling, evaluating, and directing.

Collaborates with other departments in all phases of the work process.

Mentors subordinates and other regulatory team members

Provide opinions on regulatory matters relevant to area

Represents CBI at meetings with regulators

Represents the regulatory function in cross functional meetings

Continually reviews processes for improvement and implements process improvements

Other duties as assigned
Qualifications
Minimum Work Experence/Educational Requirements
MS or Ph.D. level technical education, or equivalent, plus at least five years of directly applicable experience that would enable efficient carrying out of duties above.

Knowledge in fundamental elements of medical device quality system, including design control, risk management, clinical evidence, and post market surveillance. Expertise in one or more of the listed elements preferred.

Demonstrated experience in authoring class II/class III medical device submissions. Direct EU experience preferred.

Demonstrated experience in representing company in meetings with regulatory.

Demonstrated ability in writing original persuasive technical and/or regulatory documents.

Compelling technical writing and speaking skills.

Enjoy working in a cross-functional team primarily consisting of engineers and scientists.
Physical Requirements:
• Must be able to perform the essential functions of the job, with or without reasonable accommodations• Limited exposure to hazardous chemicals used in the manufacture of the product
• Physical demands are typical of an office and classroom environment
Posting Date3 weeks ago(2/4/2021 8:50 AM)
Requisition ID2021-8493
Job Location(s)West Lafayette IN United States
Position TypeFull Time
CompanyCook Biotech Inc.
CategoryRegulatory Affairs