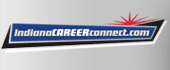 Job Information
Cook Medical

Regulatory Scientist

in

West Lafayette

,

Indiana
Overview
The Regulatory Scientist is responsible for utilizing their scientific knowledge and regulatory acumen to fulfill premarket and postmarket regulatory requirements for medical devices manufactured by the Cook Group companies. The Regulatory Scientist will coordinate with cross-functional teams to develop strategy for new medical devices and to support existing devices.
Responsibilities
• Maintain knowledge of regulations applicable to submissions for medical devices and understand their impact on projects
• Develop and maintain relationships with regulators and other external partners to meet project or program objectives
• Provide technical, scientific, and regulatory support for a specific project, technology, or program area
• Rapidly learn new technical subjects and communicate technical and scientific information to project teams and regulatory authorities
• Assess new technologies for regulatory pathways
• Collaborate and interact effectively with cross functional teams (e.g., Business Units, Engineering, Clinical, Marketing) to develop and implement a scientifically sound regulatory strategy for a project team in-line with project timelines
• Provide critical scientific review and regulatory-based guidance through all phases of a project; provide direction in non-clinical and clinical strategy development and review non-clinical and clinical data for accuracy, completeness, and suitability for submission to regulatory authorities
• Write, and/or coordinate the preparation of clear and effective documents, including submissions to global regulatory authorities
• Provide direction and leadership from a technical, scientific, and regulatory point of view to project teams pursuing approval of new devices and/or maintaining existing approvals for marketed devices
• Assist in the review of change requests for adequacy of supporting data and to determine necessity of reporting to regulatory authorities
• Travel, as necessary, to support projects
Qualifications
• Advanced degree in a scientific or an engineering discipline, PhD preferred, or have equivalent medical device industry/regulatory experience
• Familiarity with applicable regulatory requirements and regulatory submissions (including IDEs, PMAs, 510(k)s, Clinical Evaluation Reports, and other global regulatory documents) is beneficial
• Excellent technical and problem-solving skills
• Ability to effectively communicate in both spoken and written form
• Familiarity with statistical methods, analysis, and interpretation
• Ability to work on multiple projects (i.e., multi-task), organize, and prioritize within time constraints
• Familiarity with Microsoft Office software
• Commit to participate in a team-based environment
• Qualified candidates must be legally authorized to be employed in the United States. Cook does not intend to provide sponsorship for employment visa status (e.g., H-1B or TN status) for this employment position.
Posting Date2 months ago(2/11/2021 1:43 PM)
Requisition ID2020-8121
Job Location(s)West Lafayette IN United States
Position TypeFull Time
CompanyCook Research Inc.
CategoryRegulatory Affairs