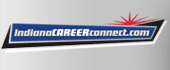 Job Information
FLIR Systems

Technical Documentation Specialist - Engineering/Manufacturing

in

West Lafayette

,

Indiana
Be visionary
At FLIR, we have a simple but ambitious mission: to develop market-leading thermal and sensing technologies which enhance everyday life. From saving energy, to saving lives FLIR is making a real difference in our world.Our products are used in a wide array of situations to rescue people in danger, detect criminals, conserve energy, navigate safely, provide security around the globe, and protect our environment.
We are looking for individuals who thrive on making an impact and want the excitement of being on a team that wins.
Job Description
Job Summary:
Prepare and maintain Engineering BOM; Prepare and maintain product structures; Review design and drawing specifications to ensure the correct part is ordered and has been J&C'd; Facilitate site adherence to Export Control, GTC, DoD configuration management and other regulatory standards and practices as it pertains to technical documentation.
Primary Duties & Responsibilities:
Prepare and maintain lists, product structures, review design drawings and specs, keep revision control, work change approvals and release of new items.

Assist with review and implementation of change requests to approved configurations; light drafting, update drawing test, etc.

Facilitate adherence to Export Control, Global Trade Compliance, Configuration Management and other standards.

Facility Security Officer (FSO)- comply with all requirements in the position. Training and admin of secret secure location. This role is critical to continue to work on DoD programs at site.
Job Qualifications:
College degree from accredited institution.

3+ years experience in a similar role within an engineering and manufacturing organization.

Prior use of common engineering tools such as CAD, Data Management, ERP systems, etc.

Strong organizational, planning and execution skills; superior attention to detail.

Strong computer application skills; Word, Excel, PowerPoint, Outlook

Flexibility and able to multitask and adapt to changing requirements.

Excellent written and oral skills.

FSO- Willingness and ability to obtain FSO certification.
Other Qualifications:
Skills and experiences to work closely with Configuration Manager, Program Manager, Project Managers, Engineering Director and other engineering, manufacturing and quality disciplines.

Experience working on US Government contracts and familiarity with US Export Control regulations.

Experience with SolidWorks, EDPM, SAP ERP and JIRA Defense preferred.

Experience in Lean Product and Process Development tools and techniques.

Applicants must be either a U.S. citizen, U.S. national, legal permanent resident, asylee, refugee or must be eligible to apply for and obtain the appropriate export control license from the U.S. Departments of State or Commerce.

Working Conditions:

Little travel, if any(<10%)

FLIR and all of our employees are committed to conducting business with the highest ethical standards. We require all employees to comply with all applicable laws, regulations, rules and regulatory orders. Our reputation for honesty, integrity and high ethics is as important to us as our reputation for making innovative sensing solutions.
FLIR is an equal opportunity employer.
FLIR Systems, Inc. designs, develops, manufactures, markets, and distributes technologies that enhance perception and awareness. We bring innovative sensing solutions into daily life through our thermal imaging systems, visible-light imaging systems, locator systems, measurement and diagnostic systems, and advanced threat detection systems.
FLIR Systems offers a fast-paced, dynamic environment that provides for a challenging career and the ability to achieve professional growth. It is the talent of our employees that sets us apart as the technology and market leader in the infrared community.