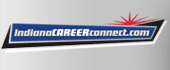 Job Information
Carrington Mortgage Services

Quality Assurance Analyst

in

Westfield

,

Indiana
Overview
FOUNDED IN 2003, Carrington has evolved from a mortgage credit asset manager into a vertically-integrated real estate and mortgage company with four business divisions: Asset Management, Mortgage Servicing and Origination, Property Logistics and Management and Real Estate Services. TOGETHER, the Carrington Family of Companies has the ability to direct a range of activities across the life cycle of single family residential assets. TODAY, Carrington seeks to deliver to investors and consumers a comprehensive set of products and investment opportunities in the single-family residential markets with the ability to execute immediately.
As a result of our continuing growth and success, Carrington Mortgage Services is seeking a Loan Servicing QA Analyst for our office in Westfield, IN!
Responsibilities
The Loan Servicing Quality Assurance (QA) Analyst's role is to develop and establish quality assurance standards and measures for loan servicing within the Carrington Mortgage Services organization. This individual will also use multiple sources of data, analyze trends, reconcile data and identify areas of improvement. Responsible for assisting with loan level reporting to outside companies, partners, and government agencies; including FHA, VA, and USDA. The Loan Servicing QA Analyst will apply proven analytical and problem-solving skills to help validate loan servicing processes through careful testing in order to maximize the benefit of loan servicing initiatives. Perform all duties in accordance with the company's policies and procedures, all US state and federal laws and regulations, wherein the company operates.
Source and compile/organize loan servicing procedural documents into a complete loan "servicing file."

Review completed "servicing file" to determine servicing practices vs client or agency servicing requirements.

Draft and complete initial response(s) to external or internal QC/Audit findings.

Work closely with default management to analyze business process and identify business control points.

Utilize Fiserv and Nautilus technology to obtain information.

Utilize Microsoft tools such as Excel and Visio for data analysis, reporting, and process flows.

Perform data analysis to ensure accuracy before delivery to internal customers.

Develop ad-hoc or operational reports to meet ongoing business requirements.

Implement user access controls and data security measures where appropriate.

Utilize Microsoft tools such as Excel and Visio for data analysis, reporting, and process flows.

Create and maintain documentation of processes, reports, applications, and procedures as per department policy.

Perform other duties as assigned.
Qualifications
High school diploma required.

Bachelor's Degree or equivalent job experience preferred.

Three (3) or more years' experience in business intelligence, reports development, data analysis, mortgage loss mitigation, or default.
WHAT DO WE OFFER?
Competitive compensation with incentive bonus plans

Excellent benefits including Medical, Dental, Vision, 401K, Short Term and Long Term Disability Insurance

10 days of paid vacation in the first year, not including sick time or floating holidays

Access to several fitness, restaurant, retail (and more!) discounts through our employee portal;

Customized training programs to help you advance in your career.

Employee referral bonuses so you'll get the opportunity to work with friends (and get some extra cash in your pocket!).

And a philanthropic workforce that supports causes year-round through the Carrington Charitable Foundation.
EEO/AAP Employer
#CB
Need help finding the right job?
We can recommend jobs specifically for you!
Carrington is an Equal Opportunity Employer and does not discriminate on the basis of race, gender, ethnicity, religion, national origin, age, disability, veteran status, or on any other basis prohibited by law.
Job LocationsUS-IN-Westfield | US-CA-Anaheim
Job ID2020-10642
Position CategoryServicing
CompanyCarrington Mortgage Services, LLC
Position TypeRegular