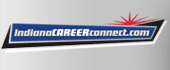 Job Information
Abbott

Quality Assurance Supervisor

in

Westfield

,

Indiana
Abbott is a global healthcare leader that helps people live more fully at all stages of life. Our portfolio of life-changing technologies spans the spectrum of healthcare, with leading businesses and products in diagnostics, medical devices, nutritionals, and branded generic medicines. Our 109,000 colleagues serve people in more than 160 countries.
About Abbott
Structural Heart Business Mission: why we exist
Our business purpose is to restore health and improve quality of life through the design and provision of device and management solutions for the treatment of structural heart disease.
We aim to lead the markets we serve by requiring the solutions we offer customers provide an improved benefit/risk profile as compared to existing standards of care; a performance threshold that by definition, guides and ensures the productive output of our engineering, business development, and clinical research efforts result in outcomes that advance the standard of care.
WHAT YOU'LL DO
Responsible for implementing and maintaining the effectiveness of the quality system. Manage and direct activities of Quality Inspectors and QA Specialists within Operations quality. Provides direct supervision to indirect labor staff. Insure that plans are implemented, and milestones are achieved. Ensures that compliance is maintained and that employees are trained and following the required site level policies and procedures.
Coach teams; provide guidance, direction, training, resources and time. Direct supervision of workforce.

Gather and prepare trend information and recommend areas of focus.

Assist in the preparation of the financial plan; gather financial and other data to support the plan.

Sets standards and monitors staff performance; provide performance feedback; write and conduct appraisals for employees, recommend merit increases and promotions, deliver rewards and sanctions.

Responsible for implementing and maintaining the effectiveness of the quality system. Regularly makes decisions which impact quality, time and/or costs.

Maintain GMP's or other compliance requirements; monitor work environment to determine if it is in compliance.

Interviews and hires candidates for positions on the direct staff.

Troubleshoots: Tracks and reviews daily indices (e.g., line outputs, labor efficiency, reject rates) and regulatory requirements to identify gaps between current and desired performance, applies standard problem-solving tools (e.g., fish bone diagrams, Pareto analysis), recommends and implements corrective action so that the impact of the problem is minimized.

Interfaces with cross-functional groups to identify and solve problems; and report out on team performance.

Utilizes Financial Information: Makes day-to-day decisions which demonstrate a basic understanding of the financial business drivers (e.g., ROI, factory costs, cost reductions) and their inter-relationships. Recognizes risk relative to procedures and takes appropriate action.

Quantifies Risk: Identifies and quantifies the financial, quality, regulatory and human considerations associated with decisions.

Makes Decisions: Bases decisions on the overall good, rather than on benefit to a particular functional area, serves as a champion for specific projects and initiatives. Utilizes good judgement and makes timely decisions which consider the facts and data at hand; champions specific projects; knows when to escalate to management.

Participates as a Team Leader: Establishes and supports the norms and conditions for a work environment that supports team productivity, draws on the strengths of each team member, seeks input of team members, works cross functionally to resolve issues.

Improves Processes: Utilizes information from seminars, bench marking, focus groups, etc., to identify trends and generate recommendations for continuous process improvements in such areas as compliance, product quality, reduced costs, new technologies, and reject rates.

Confronts Issues: Raises issues that block the achievement of individual and team performance; voices opinions and concerns without waiting to be asked; communicates through areas of difference as well as areas of common issues, i.e., can talk about both sides of an issue.

Creates a Motivational Environment: Promotes productivity and moral by treating others with respect and dignity, listening to different points of view, taking ownership and responsibility for own actions, modeling the behavior expected of others, following through on commitments, being available to answer questions, providing positive feedback on individual and team accomplishments, and providing developmental feedback in a timely and non-defensive manner.

May oversee multiple shift operations.
EDUCATION AND EXPERIENCE YOU'LL BRING
Required
BS or equivalent and 2-4 years of related operations experience.

Experience should demonstrate the application of analytical and mathematical skills, and the ability to understand financial information or directly technical experience sufficient to demonstrate the knowledge typically associated with the degree and experience requirement.
Preferred
Experience in GMP operations environment preferred.

Experience in FDA regulated industry preferred.

Proven leadership demonstrated by past supervision of direct reports preferred.
WHAT WE OFFER
At Abbott, you can have a good job that can grow into a great career. We offer:
Training and career development , with onboarding programs for new employees and tuition assistance

Financial security through competitive compensation, incentives and retirement plans

Health care and well-being programs including medical, dental, vision, wellness and occupational health programs

Paid time off

401(k) retirement savings with a generous company match

The stability of a company with a record of strong financial performance and history of being actively involved in local communities
Learn more about our benefits that add real value to your life to help you live fully: http://www.abbottbenefits.com/pages/candidate.aspx
Follow your career aspirations to Abbott for diverse opportunities with a company that provides the growth and strength to build your future. Abbott is an
Equal Opportunity Employer, committed to employee diversity.
Connect with us at www.abbott.com , on Facebook at www.facebook.com/Abbott and on Twitter @AbbottNews and @AbbottGlobal.
An Equal Opportunity Employer
Abbot welcomes and encourages diversity in our workforce.
We provide reasonable accommodation to qualified individuals with disabilities.
To request accommodation, please call 224-667-4913 or email corpjat@abbott.com
Abbott