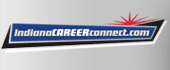 Job Information
Carrington Mortgage Services

(Remote) Default Cash Posting Business Analyst

in

Westfield

,

Indiana
Overview
FOUNDED IN 2003, Carrington has evolved from a mortgage credit asset manager into a vertically-integrated financial services company that covers virtually every aspect of the single family residential real estate transaction, including investment in U.S. real estate and mortgage markets, loan origination and servicing, asset management and property preservation, real estate sales and rental, and title and escrow services. Carrington has built the infrastructure necessary to maximize value during any market cycle.
Responsibilities
The Default Cash Posting Business Analyst will act as an expert resource which consults with the business, designs solutions, and ensures the timely implementation of key business reporting initiatives. Deeply involved throughout the solution development lifecycle and is expected to take personal responsibility of ownership for delivery and result. Provide analysis, definition and direction in support of the project activities.
Learn all aspects of the business process, key performance drivers, and operational report metrics.

Act as the primary contact for technology, reporting and process related analysis.

Create functional specifications for new or modified systems and processes.

Track requirements, provide status and ensure quality of solution throughout the project.

Responsible for departmental reporting including exception reports, workflow reports, and ad hoc reports.

Perform other duties as assigned.
Qualifications
Proficient with Microsoft Office, Excel, Word, Visio, PowerPoint and SQL.

Strong verbal and communication skills and experience with internal/external customer facing responsibilities.

Ability to formulate complex and comprehensive materials such as legal documents, authoritative reports, official publications of major scope and impact, etc.

EDUCATION, EXPERIENCE AND/OR LICENSES:

Bachelor's Degree in business, computer science, information systems or analytical techniques preferred.

Five (5) to seven (7) years of experience working independently on large and complex projects that built or enhanced production systems.

Three (3) to five (5) years of experience using SQL and Excel to generate reports is required.

EEO/AAP Employer
Need help finding the right job?
We can recommend jobs specifically for you!
Carrington is an Equal Opportunity Employer and does not discriminate on the basis of race, gender, ethnicity, religion, national origin, age, disability, veteran status, or on any other basis prohibited by law.
California Consumer - Employee Privacy Notice
Job LocationsUS-IN-Westfield
Job ID 2021-12525
Position Category Servicing
CompanyCarrington Mortgage Services, LLC
Position Type Regular