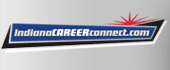 Job Information
BHI Energy

Renewables

in

Winchester

,

Indiana
Renewables Winchester, IN Posted: 4/27/2021
Job Description
Job ID#:
331503
Job Category:
Renewables
BHI Energy currently has openings for Machinist needed on wind farms project throughout the US. Projects are already ongoing, and contracts usually last approximately 1 to 2 years. A guaranteed minimum of at least 40+ hours per week offered. Technicians would be performing special maintenance working alongside OEM counterparts. Direct experience not mandatory, but preferred. This positions are 100% travel. Relocation not necessary. If you are interested please contact me at (864) 622-2149 or (864) 434-1583. You can also email resume to andres.hernandez@bhienergy.com
SUMMARY/OBJECTIVE:
Set up and operate a variety of machine tools to produce precision parts and instruments. May also fabricate and modify parts to make or repair machine tools or maintain industrial machines, applying knowledge of mechanics, mathematics, metal properties, layout, and machining procedures.
ESSENTIAL FUNCTIONS
1. Set up and operate CNC, NC, lathes, and semi-automatic. 2. Use calipers, micrometers, gauges, and other precision measuring instruments. 3. Responsible for observing and complying with all safety and project rules, including wearing required personal safety equipment. 4. Rely on instructions and pre-established guidelines to perform the functions of the job. 5. Study blueprints, layouts, and sample part to determine dimensions and tolerances of finished work piece, sequence of operation, and setup requirements. 6. Verify completed work with the tolerance limits stated in the specifications. 7. Keep work area clean; good housekeeping. 8. Perform other related duties as assigned.
WORK ENVIRONMENT:
While performing the duties of this job, the employee is regularly required to work in an industrial environment in the elements. Must have the ability to talk or hear; perform fine motor, hand and finger skills in the use of aligning parts, setting up equipment, using precision measurement tools. The employee is frequently required to stand, walk, and reach with arms and/or hands. Specific vision abilities include close vision, distance vision, depth perception and the ability to adjust focus. The employee will spend their time in an office environment as well as an industrial environment observing employees, their progress with assigned work, and interfacing with both employees and client employees with a moderate to high noise level. The employee is required to don the appropriate personal protective equipment while traversing an industrial environment requiring various degrees of protection.
Job Requirements
PHYSICAL DEMANDS:
Visual Acuity, balancing, stooping, reaching, walking, manual dexterity, grasping, feeling, hearing, talking

Capacity to think, concentrate and focus for long periods of time

Ability to read complex documents in the English language

Capacity to reason and make sound decisions

Ability to write complex documents in the English language

Capacity to express thoughts orally

Ability to think strategically and develop plans for growth

Ability to use a computer for long periods of time

Ability to walk job site

Climbing

Ability to lift a minimum of 50lbs
REQUIRED EDUCATION AND EXPERIENCE:
Must be able to understand and carry out written and oral instructions, be able to assemble and disassemble objects, and be able to operate small equipment and power tools. Must be available for shift work, if needed. Must be able to support other crafts as requested. Ability to work at varying heights, cramped quarters, extreme heat and/or extreme cold, and loud (above 89 decibels) environments required. Proven ability to demonstrate a high level of ethical behavior, integrity and trust. Knowledge of BHI Energy processes and procedures and utilization of developed tools to most effectively manage work is essential. Must actively demonstrate the BHI company values and support the BHI Ethics and Standards. Must have the ability to obtain and maintain a working knowledge of BHI and client technical manuals and procedures; to pass BHI and client specific training and qualifications as required; subject to personnel call out as required in support of wind farm emergent work requirements; to work overtime, to include shift work, weekends, and holidays as needed; and be able to pass all background and screening requirements for the position, to include drug and/or alcohol screening.
ind123
About BHI Energy
BHI Energy is a broad umbrella organization with a complete service offering that covers all facets of Power Generation through the entire Electrical Delivery system. For over 40 years, our diverse services have been focused on multiple end markets, united by our level of service and quality, our unique partnership approach to our customer relationships, and our internal culture of how we interact with and support each other. To learn more about us, go to www.bhienergy.com.
BHI Energy provides competitive compensation & benefits, career advancement opportunities and a great work culture!
Apply now! BHI Energy's Talent and Placement Specialists are waiting for your application.
BHI Energy is an Equal Opportunity Employer and provides a fair and equal employment opportunity for all employees and job applicants regardless of race, color, religion, national origin, gender, sexual orientation, age, marital status or disability. BHI Energy is a federal contractor that requests priority referrals of protected veterans. BHI will provide reasonable accommodations for the application process and during employment necessary for eligible applicants/employees to perform essential functions. If you require special support or accommodation while seeking employment with BHI Energy, please emailESC@bhienergy.comproviding your name, telephone number and the best time for us to reach you.