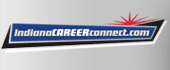 Job Information
CSIG Holding Company

Business Development Specialist

in

Zionsville

,

Indiana
Business Development Specialist
Independence Village
The Business Development Specialist is responsible for increasing community awareness and promoting the company's brand in the marketplace. This position will be responsible for developing ongoing relationships with referral agencies and community organizations. The Business Development Specialist will also be responsible for attending relevant networking and marketing events in order to expand business contacts and relationships. This position may require up to 80% regional travel.
Required Experience for a Business Development Specialist:
Experience and/or training in a senior independent and/or assisted living community

Knowledge and understanding of the senior market and various senior living products

Ability to work well under pressure and complete assignments accurately

Ability to work independently and manage time effectively

Must exhibit a high degree of initiative and creativity, good judgment, and professional ethics

Excellent communication and presentation skills

Must be highly organized, able to prioritize, and multi-task in a fast-paced environment

Previous experience with a CRM tool such as Salesforce preferred
Primary Responsibilities of a Business Development Specialist:
Converts universe to traffic and drives traffic to property via local events, campaigns, advertising, and networking efforts

Seeks new opportunities to expand our growing number of referral sources

Conducts outreach and develop ongoing relationships with referral agencies, community/professional organizations and other sources

Maintains relationships with community partners by reaching out to partners/referral sources weekly

Follows up on potential referrals and cross sells other internal services with Leasing Consultant

Attends relevant networking and marketing events in order to expand business contacts and relationships

Maintains awareness of open inventory, overall market pricing, occupancy, and revenue goals for the community

Promotes a high resident retention rate through resident referral programs, renewals, and community events

Serves as an educational resource for residents, care givers, and staff members

Use prescribed tools to track all outreach activity and results

Communicate outreach results and metrics to Leasing Consultant, and collaborate on continuous improvement and performance of outreach efforts

Ensures Leasing Consultant follows up with all communications and referrals

Promotes the organization in a positive manner and sets the example for organizational standards for excellence
#IVIND
Connecting Seniors, Families and Communities
StoryPoint and Independence Village have over 35 years of experience working and living with seniors creating a deep understanding of their unique needs and desires. It's this combination of technology, understanding, appreciation, and commitment that sets us apart and makes our culture so special for both our employees and our residents. Everyone in our communities commits to appreciating our residents as individuals who deserve to shine, every day.
1440 Culture
Not Just Making Every Day Great. Making Every Minute Great. There are 1,440 minutes in every single day. We aspire to make each one of them an exceptional moment. This philosophy is supported by our 6 powerful, yet simple pillars: Dream Big, Have Courage, Take Initiative, Be Accountable, Give Back & Enjoy it. We strive to fulfill the aspirational yet unattainable goal of creating the absolute best experience with every person, in every interaction, every minute of every day.
It begins with empowering our employees. Every employee, at every level of the company, is expected to perform like a leader. Everyone is encouraged and expected to put the needs of each other above everything else. No one here just "does their job" The mission is to create the absolute best experiences. This emphasis on putting people first has helped us successfully grow for the right reasons.
We have developed an environment that attracts dreamers, adventurers, creators, givers and believers to seek career opportunities with us. We find people who believe that true happiness is only found in the service of others. We want high-performers with diverse skill-sets and big hearts. We treat each other as family and find that close collaboration creates the biggest ideas.
We have comprehensive benefit packages that include health, dental, vision, 401(k), income protection, and extraordinary work-life benefits.
This classification description is intended to indicate the general kinds of tasks and levels of work difficulty that are required of positions given this title and should not be construed as declaring what the specific duties and responsibilities of any particular position shall be. It is not intended to limit or in any way modify the right of any supervisor to assign, direct and control the work of the employees under her/his supervision. The use of a particular expression or illustration describing duties shall not exclude other duties not mentioned that are of a similar kind or level of difficulty.
Equal Opportunity Employer
Click on glassdoor to see our employee testimonials
External Company URL: https://www.independencevillages.com
Location: US-IN-Zionsville
Street: 11755 N. Michigan Road