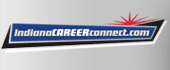 Job Information
PRECISION DIAGNOSTICS

Specimen Technician

in

Zionsville

,

Indiana
Part Time
Schedule: Fri 7:30am - 4:30pm
$15.00/hr
The Field Operations Technician role is a key component within the Precision Diagnostics organization. This role is pivotal to establishing and maintaining clinic profitability and adherence to laboratory compliance regulations. This is accomplished by:
Caring. Ya gotta care. Care about yourself, your work ethic, your integrity and your professional presentation as it relates to appearance, demeanor and communication. If this sounds like you or the version of yourself you're striving towards, Precision might be the place for you.
We are currently sourcing for candidates to be a part of one of the largest and fastest growing clinical laboratories in the medication adherence monitoring industry. This role is an entry level position, but one with rapid advancement opportunity.
Job responsibilities include, but are not limited to, the following:
Collecting patient urine and/or oral fluid (saliva) specimens

Accurately processing and packaging these urine and/or oral fluid specimens for shipping

Record and transfer patient information, physician order details, and pertinent laboratory information into our electronic system

Obtain financial information related to 3rd party reimbursements

Obtain prior authorizations for urine drug tests based on payor specifications

Order and maintain inventory of applicable supplies

Be present, punctual and available at all scheduled work times

Perform direct observations during specimen collection, if applicable
Qualifications:
Enjoy interacting with clinic staff, patients and field & headquarter based co-workers from all backgrounds

Basic Computer skills-working knowledge of Office 365, general typing abilities and attention to detail for data entry

Excellent communication skills, written and oral, with clinic staff, patients, field managers and home office.
Professional requirements:
Work within Precision compliance directives - including Federal/State regulatory laws, HIPAA, and OSHA

Valid driver's license and car insurance

Reliable transportation

Maintain a professional appearance

Complete all required training during onboarding and ongoing active employment

Job offer is contingent upon the satisfactory clearance of a background check.
Either urine or you're out! We would love to hear from you!